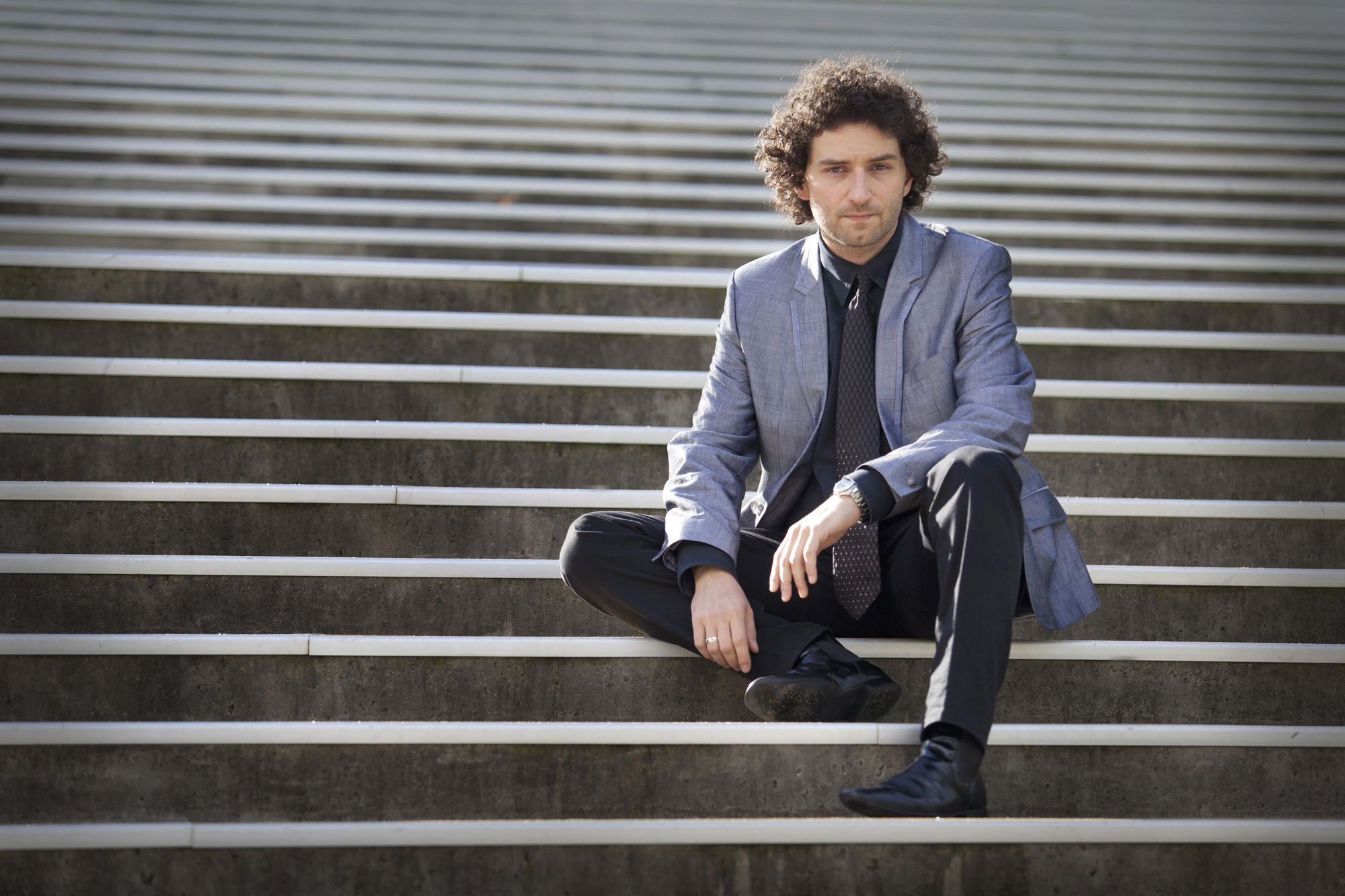 UKARIA 24

Concert FIVE

Date
Sun 12 Nov 2023
2:30PM
Duration (approx)
Approximately eighty minutes
Interval
25 minutes
Adult $70 | Concession $65 | Student $35

Complimentary afternoon tea will be served during the interval.

This concert is included in the Weekend Package and Concerts Only options. If you have booked one of these packages, a separate booking is not required.
Tickets
Our festival finale charts a trail from sorrow and loss, through Blues and resigned hilarity, to an out-of-body Schubertian experience, one of the most beautiful and technically challenging works ever written for violin and piano, which forges its own eloquent emotional path from fragility and vulnerability to its triumphant conclusion.

PROGRAM
György Kurtág (b. 1926)
Doloroso for Solo Viola (2')

Imants Larsens | Viola


Franz Schubert (1797–1828)
Sei mir gegrüsst, D. 741 (4')

Judith Dodsworth | Voice
Stefan Cassomenos | Piano


Erwin Schulhoff (1894–1942)
Duo for Violin and Cello

III. Andantino (5')

Anthony Marwood | Violin
Coleman Itzkoff | Cello


Alban Berg (1885–1935)
Piano Sonata, Op. 1 (11')

Aleksandar Madžar | Piano


Maurice Ravel (1875–1937)
Sonata No. 2 for Violin and Piano

II. Blues (6')

Natsuko Yoshimoto | Violin
Stefan Cassomenos | Piano


Astor Piazzolla (1921–1992)
Oblivion (5')

James Crabb | Classical Accordion
Anthony Marwood | Violin
Coleman Itzkoff | Cello
Stefan Cassomenos | Piano


Noël Coward (1899–1973)
There Are Bad Times Just Around the Corner (4')

Walter van Dyk | Actor / Singer
Aleksandar Madžar | Piano


INTERVAL

Franz Schubert (1797–1828)
Fantasy in C for Violin and Piano, D. 934 (25')

I. Andante molto – Allegro vivace
II. Andantino
III. Allegro presto

Anthony Marwood | Violin
Aleksandar Madžar | Piano


Event Tickets
Meals
12 Nov 2023
12:30PM
Garden Lunch (UKARIA 24)
Book Now