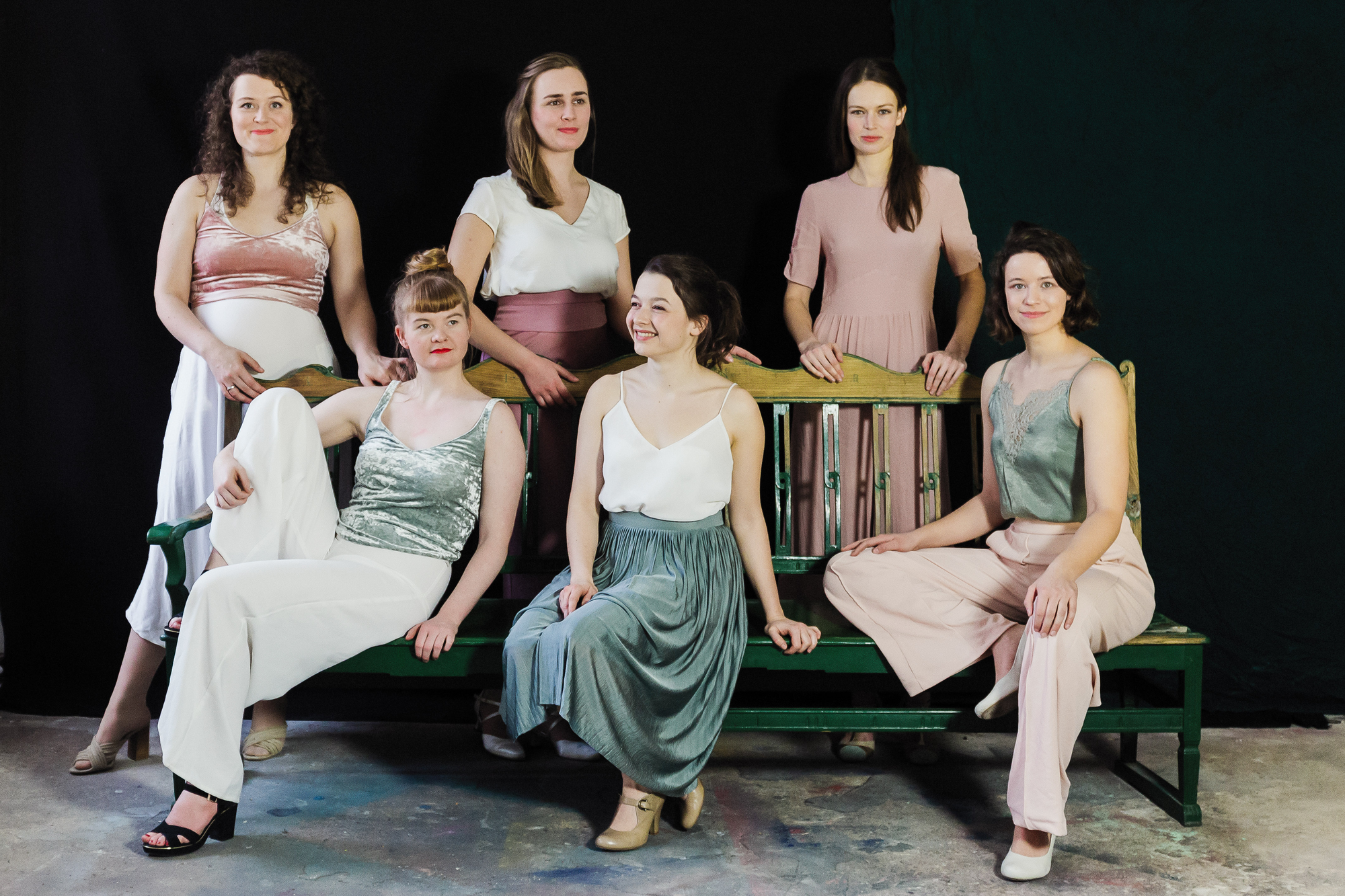 Sjaella

Date
Sun 16 Jul 2023
2:30PM
Duration (approx)
2 Hours
Interval
20 Minutes
Adult $65 | Concession $60 | Student $35

Complimentary afternoon tea will be served during the interval.

Photo: Antje Kröger
Autumn–Winter 2023
Tickets

AMONG THE BRANCHES

'These women have something special together that comes out in every tone [...], in every look that they exchange. [...] An ensemble that has really found itself.'

– Leipziger Volkszeitung


Named after a Scandinavian word meaning 'soul', Leipzig-based vocal sextet Sjaella was formed in 2005, when its members were still in their early teens. Still retaining their 'child-like experience of the world' but now very much a fixture on the international vocal scene, their appearances in renowned music festivals (such as Rheinghau Musik Festival, Budapest International Choral Celebration, and the Festival of Flanders) and concert tours around the world (to destinations as diverse as Jordan, Azerbaijan, Hungary, South Africa, Belgium, Spain and Norway) are testament to their reputation as one of the most outstanding and captivating a cappella ensembles of our time. Uniform yet individual, gentle yet robust, precise yet free-flowing, their voices have soared through the vaults of the Mozarteum Salzburg, the Wiener Musikverein, the Berlin Philharmonie and the Palace of Arts (Müpa) in Budapest.

In this program Sjaella explores natural phenomena and mythological stories uniting early and contemporary music with folk songs from northern Europe. A selection of picturesque Baroque arias from Henry Purcell's semi-opera The Fairy-Queen forms the basis of the first half. In the second half, Sjaella merges different cultures with their own and explores what connects people to the songs of their homeland. Stories of supernatural beings, Nordic landscapes, love, loss, and reunion come together in folk songs from Latvia, Norway, Ireland, Germany, Iceland, and Finland. Characteristic arrangements, vocal variations, and the sound of early spoken languages reveal the mysteries of each culture.

Viola Blache
Soprano

Marie Fenske
Soprano

Franziska Eberhardt
Soprano

Marie Charlotte Seidel
Mezzo Soprano

Luisa Klose
Alto

Helene Erben
Alto



PROGRAM

Henry Purcell (1659–1695)
'A Bird's Prelude' from The Fairy-Queen (arr. Sjaella)


Clément Janequin (c. 1485–1558)
'Le Rossignol' from Le chant des oiseaux (arr. Susanne Blache)


Caroline Shaw (b. 1981)
Dolce cantavi


Henry Purcell (1659–1695)
Selections from The Fairy-Queen, Act IV, tr. after A Midsummer Night's Dream by William Shakespeare (arr. Gregor Meyer)

'Thus, the ever grateful spring' (Spring)
'Here's the summer, sprightly, gay' (Summer)
'See my many coloured fields' (Autumn)
'Now winter comes slowly' (Winter)


Meredi (b. 1992)
Crystallized


Henry Purcell (1659–1695)
'One charming night (Secrecy)' from The Fairy-Queen, Act II (arr. Philip Lawson)


Sjaella / T. Felicitas Erben (b. 1992)
Hypophysis (musical input by Shara Nova)


INTERVAL
Livonian Herding Song
Jōda, jōda, päva, juokšõ (arr. Raivis Misjuns)


Norwegian Traditional
Huldra (arr. Håvard Gravdal)


Irish Traditional
Cúnnla (arr. Michael McGlynn and Franziska Eberhardt)
Our Wedding Day (arr. Michael McGlynn and Franziska Eberhardt)

Breton Drinking Song
Son ar Chistr (arr. Michael Eimann)


Icelandic Love Song
Vísur Vatnsenda-Ròsu (arr. Christoph Julius Göbel)


German Traditional
Ach Elslein, liebes Elselein (arr. Christoph Göbel)

Finnish Traditional
Kuulin äänen (arr. Laura Jēkabsone)