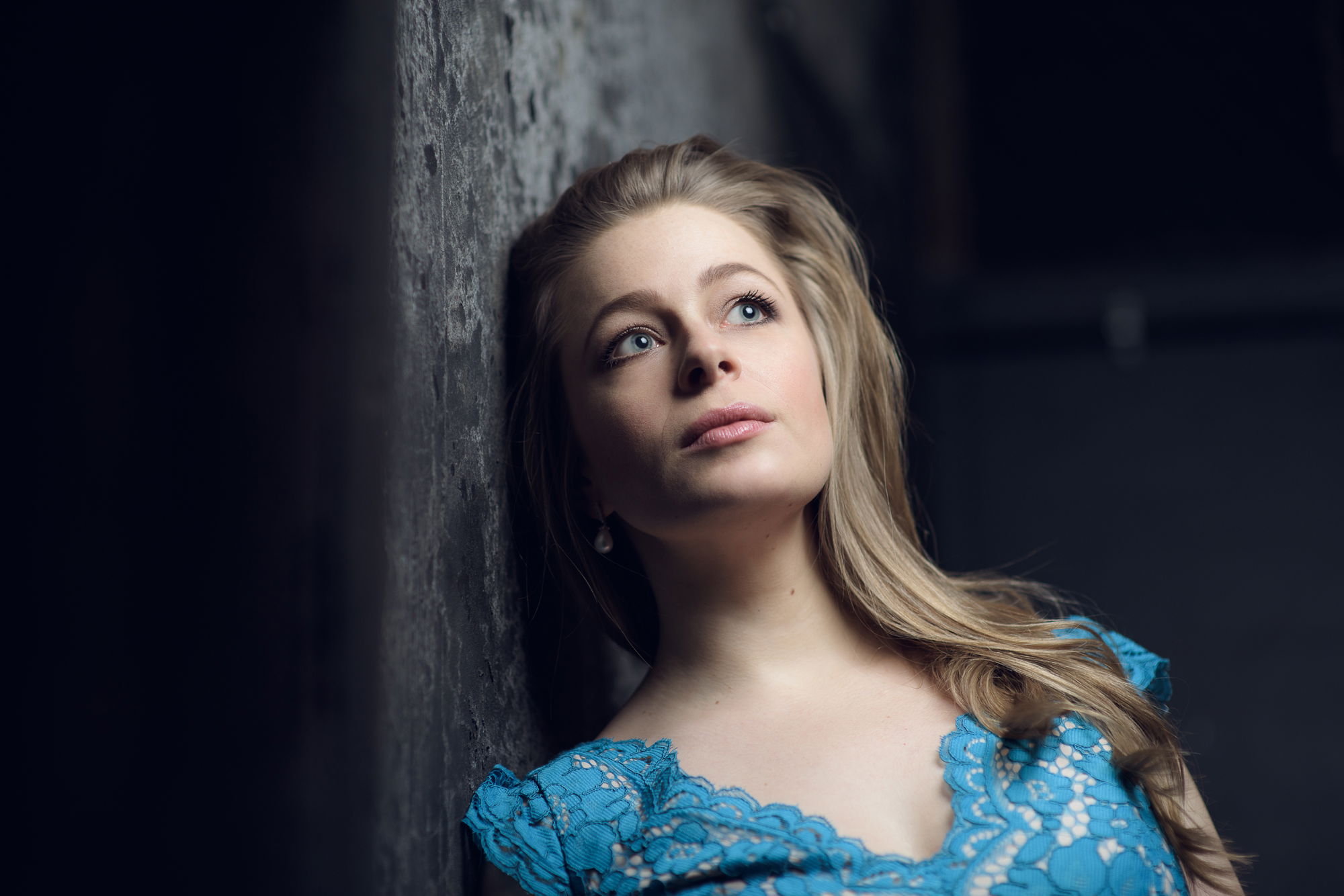 Siobhan Stagg and Nico de Villiers

ECHOED VOICES

Date
Sun 21 Jul 2024
2:30PM
Duration (approx)
2 hours
Interval
25 minutes
Adult $70 | Concession $65 | Student $35

Complimentary afternoon tea will be served during the interval. A pre-concert dining option will be available to pre-book in the New Year.

Photo: Simon Pauly
Season Overview
Tickets
'The songs gathered here suit Stagg's soprano to a tee, which has an innate expressivity – it's a voice that compels you to drop everything and listen.'
– Limelight

Australian soprano Siobhan Stagg was a member of the Deutsche Oper Berlin from 2013–19, and has appeared as guest artist in major roles at the Royal Opera House Covent Garden, Lyric Opera of Chicago, Dutch National Opera, Opernhaus Zürich, Bayerische Staatsoper, and the Festival d'Aix en Provence, among others. South African pianist Nico de Villiers has performed as a concerto soloist and collaborative pianist around the world, and is recognised as a leading authority on the life and music of Dutch-born American conductor, composer and pianist Richard Hageman (who won an Academy Award in 1939 for his score for John Ford's film Stagecoach).

In 2022 Siobhan and Nico recorded Voices (the first album dedicated solely to Hageman's songs), which was selected as 'Editor's Choice' by Limelight. In this recital, Siobhan and Nico present their favourite works from their album, alongside the music of Richard Strauss and Henri Duparc, whose distinctive musical language shaped and inspired the lush, post-Romantic sound world of Hollywood's Golden Age.

PROGRAM
Richard Hageman (1881–1966)
Richard Strauss (1864–1949)
Henri Duparc (1848–1933)

Hageman 'Miranda' from Of Hope and Memory (2')
Hageman 'O Welt, du bist so wunderschön!' from Vier deutsche Gedichte (2')
Hageman 'Die Stadt' from Vier deutsche Gedichte (3')

Hageman 'Bettlerliebe' from Vier deutsche Gedichte (3')
Strauss 'Cäcilie' from Vier Lieder, Op. 27 (2')
Hageman 'Am himmelstor' from Vier deutsche Gedichte (3')
Strauss 'Morgen' from Vier Lieder, Op. 27 (4')

Strauss 'Ständchen' from Sechs Lieder, Op. 17 (2')
Hageman 'Charity' from Of Hope and Memory (2')
Hageman 'So Love Returns' from Five Robert Nathan Songs (5')
Strauss 'Allerseelen' from Acht Gedichte aus 'Letze Blätter', Op. 10 (3')
Strauss 'An die Nacht' from Sechs Lieder, Op. 68 (3')

INTERVAL


Hageman 'The Night Has a Thousand Eyes' (2')
Hageman 'May Night' from The Gardener (2')
Hageman 'Do Not Go, My Love' from The Gardener (3')
Hageman 'At the Well' from The Gardener (2')

Duparc 'Le manoir de Rosemonde' (3')
Hageman 'Il Passa' from Trois chansons françoises (3')
Duparc 'Extase' (3')
Hageman 'To cœur est un tombeau' from Trois chansons françoises (3')
Hageman 'Nocturne' from Trois chansons françoises (4')

Hageman 'Voices' from Of Hope and Memory (2')
Hageman 'Is it You?' from Five Robert Nathan Songs (3')