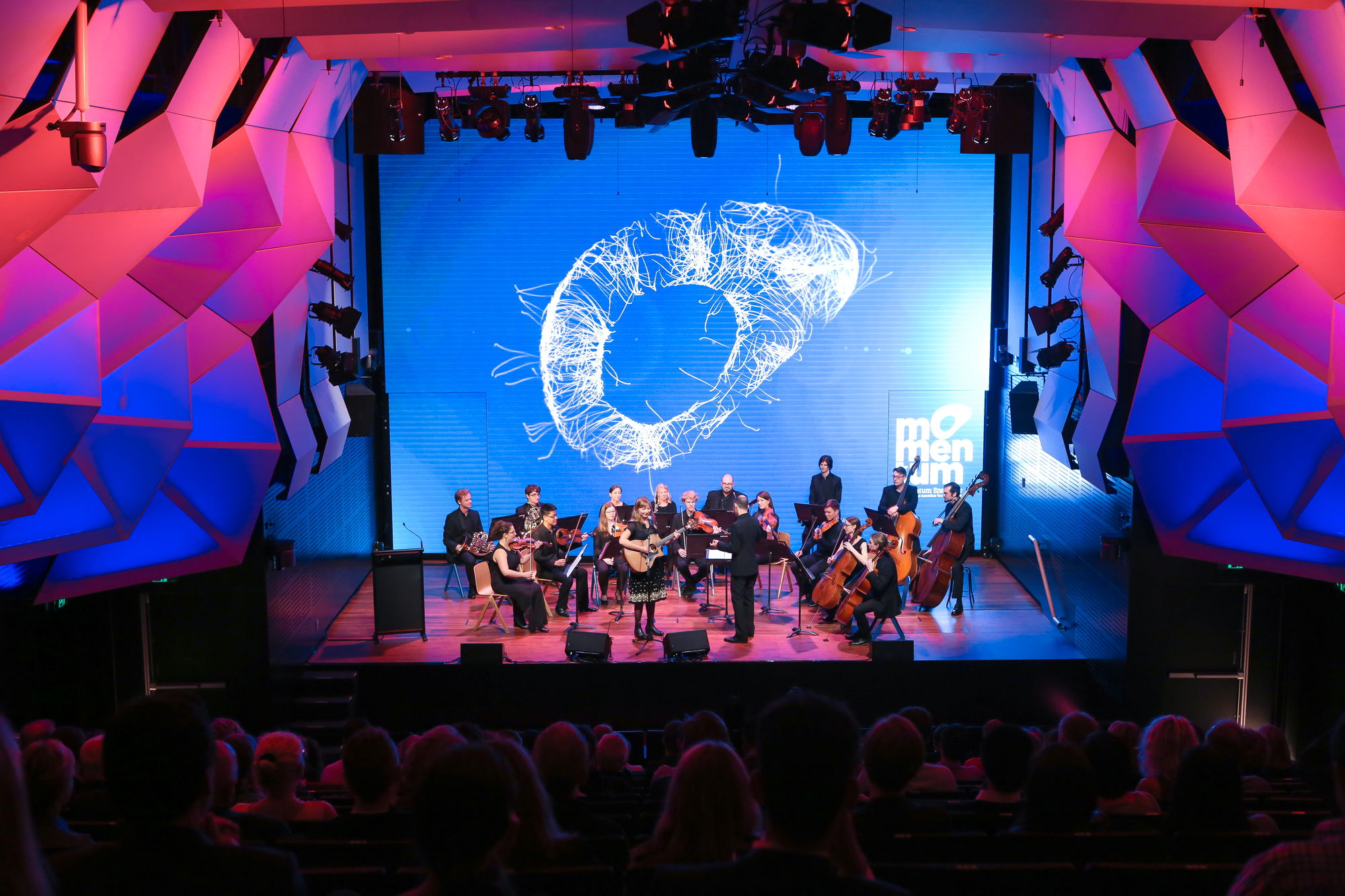 Momentum Ensemble with Christoph Altstaedt and Rachelle Durkin

Date
Sun 21 Apr 2024
2:30PM
Duration (approx)
2 hours
Interval
25 minutes
Adult $70 | Concession $65 | Student $35
Complimentary afternoon tea will be served during the interval.
Photo: Peter Gwiazda
Season Overview
Tickets
'Music, art and literature give people comfort, strength, encouragement and joy of life in every phase of life. I would like as many people as possible to have access to this wealth.'

– Christoph Altstaedt

Momentum Ensemble are a group of dynamic orchestral performers powered by the Australian Youth Orchestra (AYO). Dedicated to bringing new interpretations and unconventional works to venues that transcend the boundaries of the traditional concert hall, the program acts as a revolutionary training platform for talented young musicians at the cusp of their professional careers. Joining them as guest soloist is award-winning operatic soprano Rachelle Durkin, who spent twenty years as a Principal Artist at The Metropolitan Opera in New York.

Conductor Christoph Altstaedt is a hugely respected educational figure with a demonstrable commitment to supporting the next generation of musicians. In constant demand across Europe, he works with youth orchestras and students from Germany, Poland, the Czech Republic and Finland. His first collaboration with the AYO brings together a unique and rarely performed program of musical satire and theatre centred around HK Gruber's Frankenstein!! – a hugely entertaining setting of children's rhymes by the Viennese poet H.C. Artmann.

Presented in association with the Australian Youth Orchestra.

PROGRAM
György Ligeti (1923–2006)
Mysteries of the Macabre (arr. Elgar Howarth) [10']

Nicholas Vines (b. 1976)
Carnival of the Megafauna (20')


INTERVAL


HK Gruber (b. 1943)
Frankenstein!! A pan-demonium for baritone chansonnier and ensemble after children's rhymes (Ensemble Version) [30']

Fanfare – Prologue

a. Dedication
b. Miss Dracula

a. Goldfinger and Bond
b. John Wayne
c. Monster

III. Mosterlet
IV. Fanfare – Intermezzo Werewolf's Serenade
V. Frankenstein
VI. Rat Song and Crusoe Song
VII. Mr Superman

VIII. Finale
a. The Green-haired Man
b. Batman and Robin
c. Monsters in the Park
d. Litany
e. Hello, hello, Herr Frankenstein
f. Grete Müller's Adieu

Fanfare – Epilogue