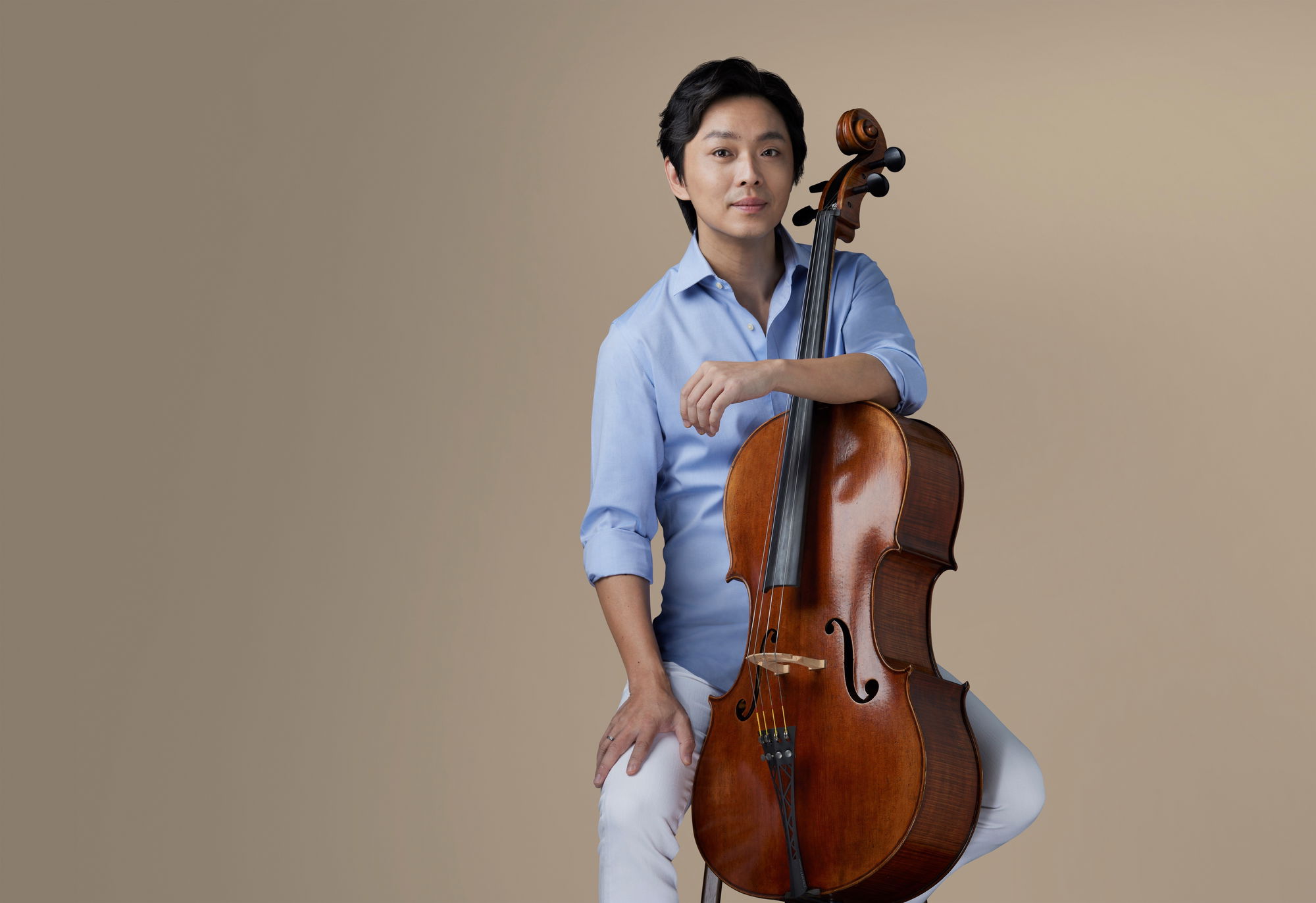 Li-Wei Qin and Kristian Chong

Date
Sun 9 Jul 2023
2:30PM
Duration (approx)
2 Hours
Interval
20 Minutes
Adult $65 | Concession $60 | Student $35

Complimentary afternoon tea will be served during the interval.

Photo Credit: Hans Goh
Autumn–Winter 2023
Tickets

'Qin and Chong ... searing intensity and vivid colours'
– The Age


Of cellist Li-Wei Qin's many gifts, the New York Times highlighted 'a meltingly beautiful tone, flawlessly centred intonation and an ironclad technique'. Appearing as soloist and chamber musician the world over, Li-Wei performed at both the 2008 Beijing and 2012 London Olympic Games, and has twice featured as soloist at the BBC Proms.
Classic Melbourne described Kristian Chong as being 'not only one of Australia's busiest and most versatile pianists, he is also one of its finest'. A consummate chamber musician, he has performed with artists including Natsuko Yoshimoto, Sophie Rowell, Dale Barltrop, and Teddy Tahu Rhodes, with whom he recorded on the ABC Classic label. As a concerto soloist he has performed in Australia, the UK, New Zealand and China.
Li-Wei and Kristian reunite at UKARIA to continue their musical double act. This time they surmount groundbreaking cello repertoire of the Romantic era by Mendelssohn, Paganini, Fauré and Chopin. Replete with the exuberance of discovery, this music exemplifies the cello's rise as a solo instrument in the nineteenth century.


PROGRAM

Felix Mendelssohn (1809–1847)
Sonata for Cello and Piano No. 2 in D, Op. 58 ('25)

I. Allegro assai vivace
II. Allegretto scherzando
III. Adagio
IV. Molto allegro e vivace


Niccolò Paganini (1782–1840)
Introduction and Variations on One String on a Theme from Rossini's Moses in Egypt (arr. Pierre Fournier) ['7]

INTERVAL

David Popper (1843–1913)
Spinning Song, Op. 55 No. 1 ('3)


Gabriel Fauré (1845–1924)
Romance, Op. 69 ('4)


Fryderyk Chopin (1810–1849)
Sonata for Cello and Piano in G minor, Op. 65 ('30)

I. Allegro moderato
II. Scherzo
III. Largo
IV. Finale