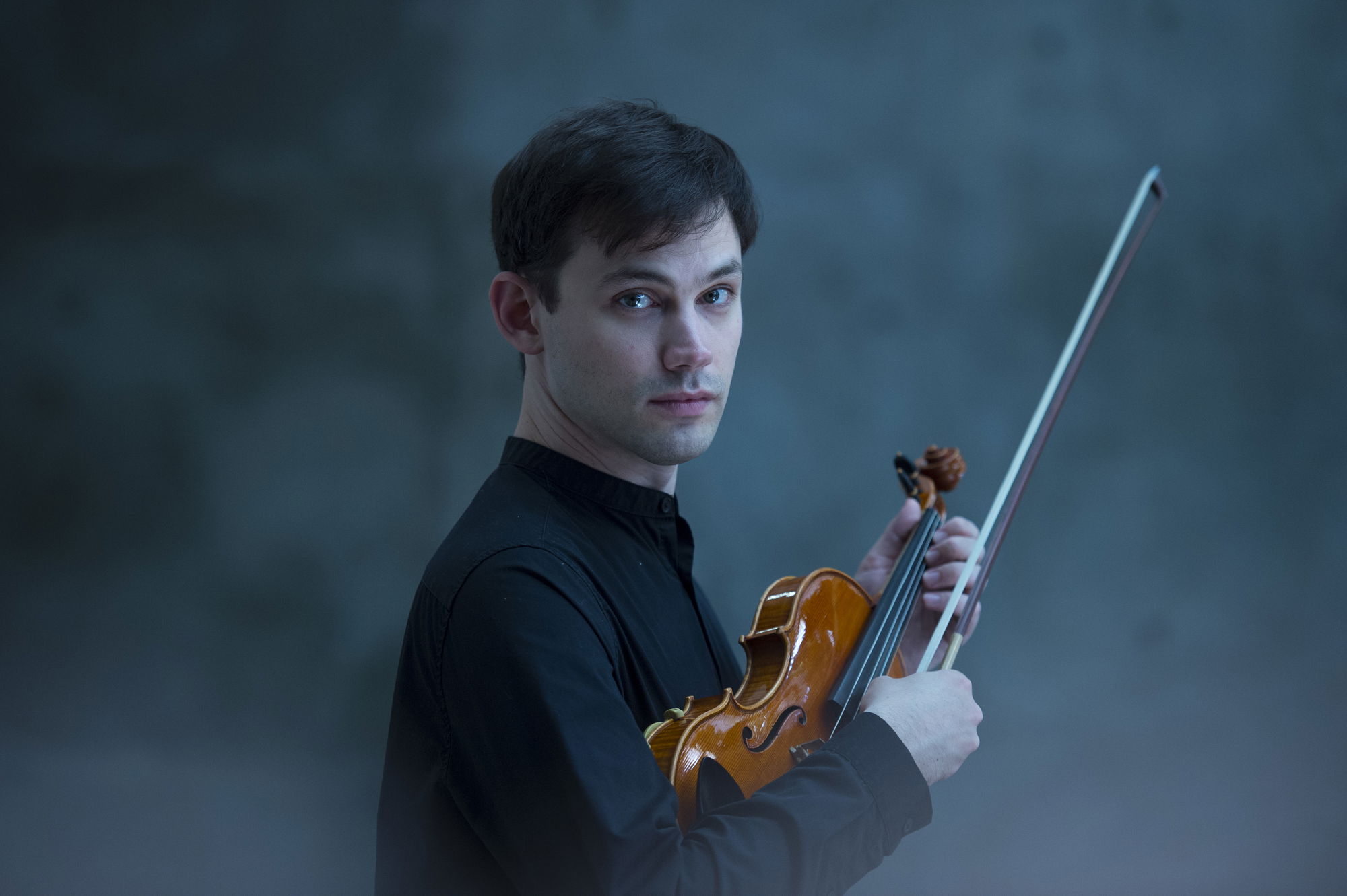 Kristian Winther and Aura Go

Date
Sun 26 Nov 2023
2:30PM
Duration (approx)
Approximately two hours
Interval
25 minutes
Adult $65 | Concession $60 | Student $35

Photo: Anthony Browell

Tickets
Kristian Winther is widely recognised for his ability to perform as a virtuosic violin soloist and as an energetic and brilliant chamber musician. He has appeared as a soloist with the Sydney, Melbourne, Queensland, Christchurch and Tasmanian Symphony Orchestras, and has performed as Guest Concertmaster of the Mahler Chamber Orchestra, the Melbourne and West Australian Symphony Orchestras, and as leader/director of ACO Collective. His chamber partners have included Anne Sofie von Otter, Angela Hewitt, Steven Osborne, Richard Tognetti, Brett Dean, Umberto Clerici and Daniel de Borah.
Aura Go is an Australian pianist whose practice encompasses performance, collaboration, curation, education and artistic research. She performs across the globe, as soloist in concertos from J.S. Bach to Sofia Gubaidulina, as recitalist and chamber musician in programs that interweave old and new music, and as creative collaborator in the development of new music and multi-artform projects. She holds a Master of Music from the Yale School of Music and a doctorate from the Sibelius Academy in Helsinki, and in 2020 was appointed Head of Piano at the Sir Zelman Cowen School of Music and Performance at Monash University. In July, she took a leading role as pianist-actor in the stage adaptation of Paul Kildea's book Chopin's Piano, which toured nationally for Musica Viva Australia.

A rare opportunity to hear two of Australia's finest chamber musicians perform a tour-de-force program in the intimacy of UKARIA, this concert will showcase the exquisite sound of Kristian's 1859 Vuillaume violin (currently on loan from UKARIA) matched with the sparkle of our new Steinway D.
PROGRAM
Oliver Knussen (1952–2018)
Reflection for Violin and Piano (8')


Clara Schumann (1819–1896)
Three Romances for Violin and Piano, Op. 22 (11')

I. Andante molto
II. Allegretto
III. Leidenschaftlich schnell


Ludwig van Beethoven (1770–1827)
Violin Sonata No. 4 in A minor, Op. 23 (20')

I. Presto
II. Andante scherzoso, più allegretto
III. Allegro molto


INTERVAL


Max Reger (1873–1916)
Petite Caprice for Violin and Piano in G minor, WoO II/11 (1')

Romance in G, WoO II/10 (3')


Arnold Schoenberg (1874–1951)
Phantasy for Violin and Piano, Op. 47 (10')


Johannes Brahms (1833–1897)
Sonata for Violin and Piano No. 3 in D minor, Op. 108 (21')
I. Allegro
II. Adagio
III. Un poco presto e con sentimento
IV. Presto agitato