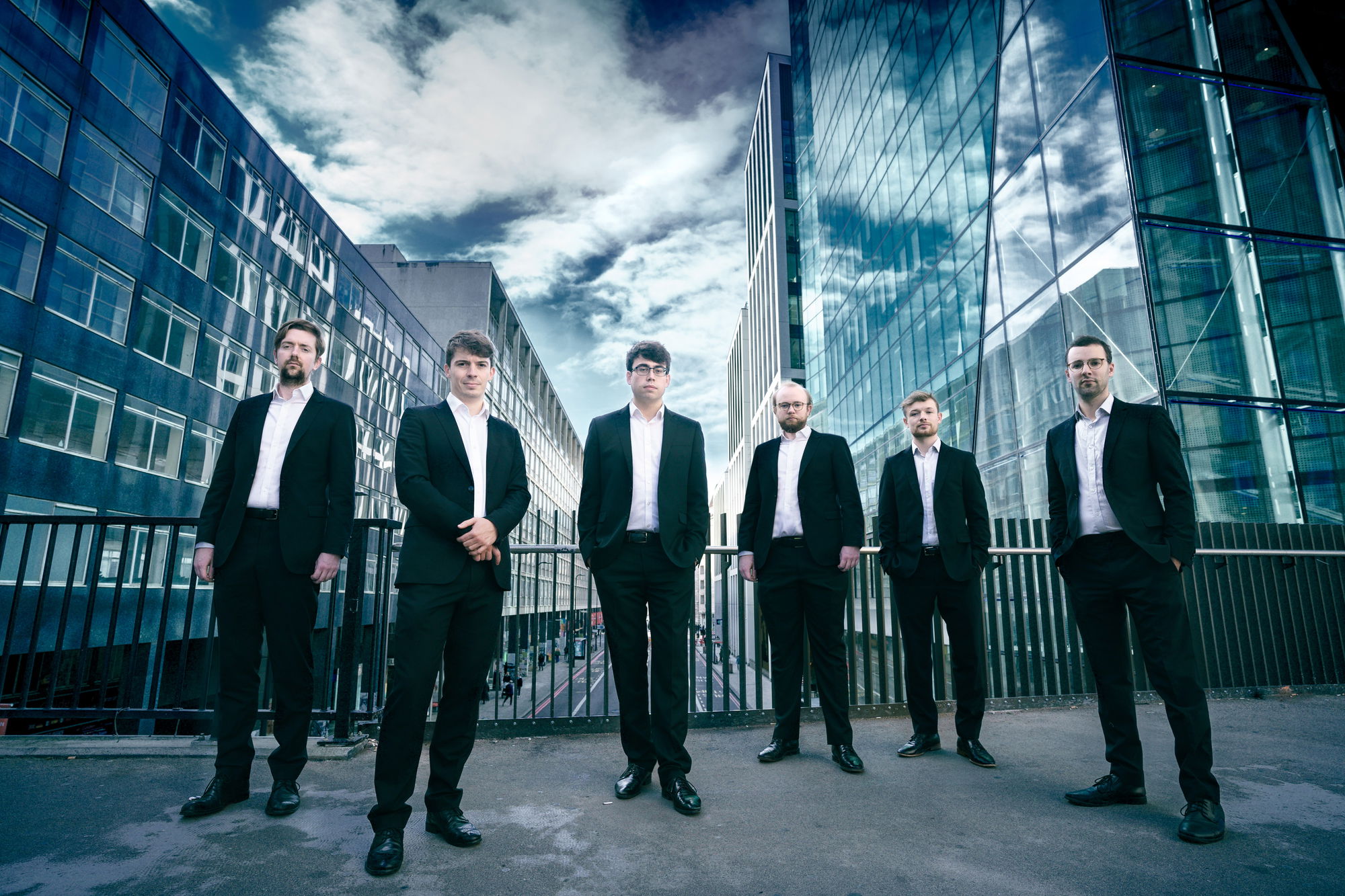 The A Cappella Academy
PUBLIC WORKSHOPS WITH THE GESUALDO SIX
Dates
Thu 23 to Fri 24 Mar 2023
10:30AM
Duration (approx)
Each workshop runs for two and a half hours.
PDF scores will be sent to participants in advance.
2023 Early Release
Tickets
As part of the 2023 UKARIA A Cappella Academy, we are delighted to present two public workshops as professional development opportunities for local singers, conductors, teachers, and choral enthusiasts. Both workshops will be directed by members of The Gesualdo Six (2023 Artists-in-Residence).
This is your chance to sing alongside world-class artists, and learn more about the precise art of a cappella singing.
Update February 2023: A Spotify Playlist featuring repertoire for both workshops is now available.
Renaissance Music Workshop
Thursday 23 March 2023, 10.30am–1.00pm
The Gesualdo Six, directed by Owain Park, are consistently praised for their imaginative programming and impeccable blend. The ensemble formed in 2014 for a performance of Gesualdo's Tenebrae Responsories in Cambridge and has gone on to perform at numerous major festivals across the UK, Europe, North America and Australia.
The ensemble was built upon core Renaissance works, and it is this repertoire that will be explored during this interactive workshop.
Repertoire covered:
Wiliam Byrd (c.1540–1623)
Ave verum corpus
Thomas Tallis (1505–1585)
If ye love me
Orlando Gibbons (1583–1625)
O clap your hands
Contemporary British A Cappella Workshop
Friday 24 March 2023, 10.30am–1.00pm
As well as directing The Gesualdo Six, Owain Park is active as a composer, conductor, and organist. Owain's compositions are published by Novello and have been performed internationally by ensembles including the Tallis Scholars and the Aurora Orchestra. He is also composer-in-residence for the London Choral Sinfonia, and was named one of BBC Radio 3's 31 under 31 Young Stars in 2020.
This workshop will focus on contemporary British compositions, including by Owain, to demonstrate and discuss a cappella techniques.

Repertoire covered:
Owain Park (b. 1993)
When Love Speaks
Eleanor Daley (b. 1955)
Grandmother Moon

Sally Beamish (b. 1956)
In the Stillness

The Gesualdo Six
Owain Park
Director and Bass
Guy James
Countertenor
Joseph Wicks
Tenor
Joshua Cooter
Tenor
Michael Craddock
Baritone
Samuel Mitchell
Bass