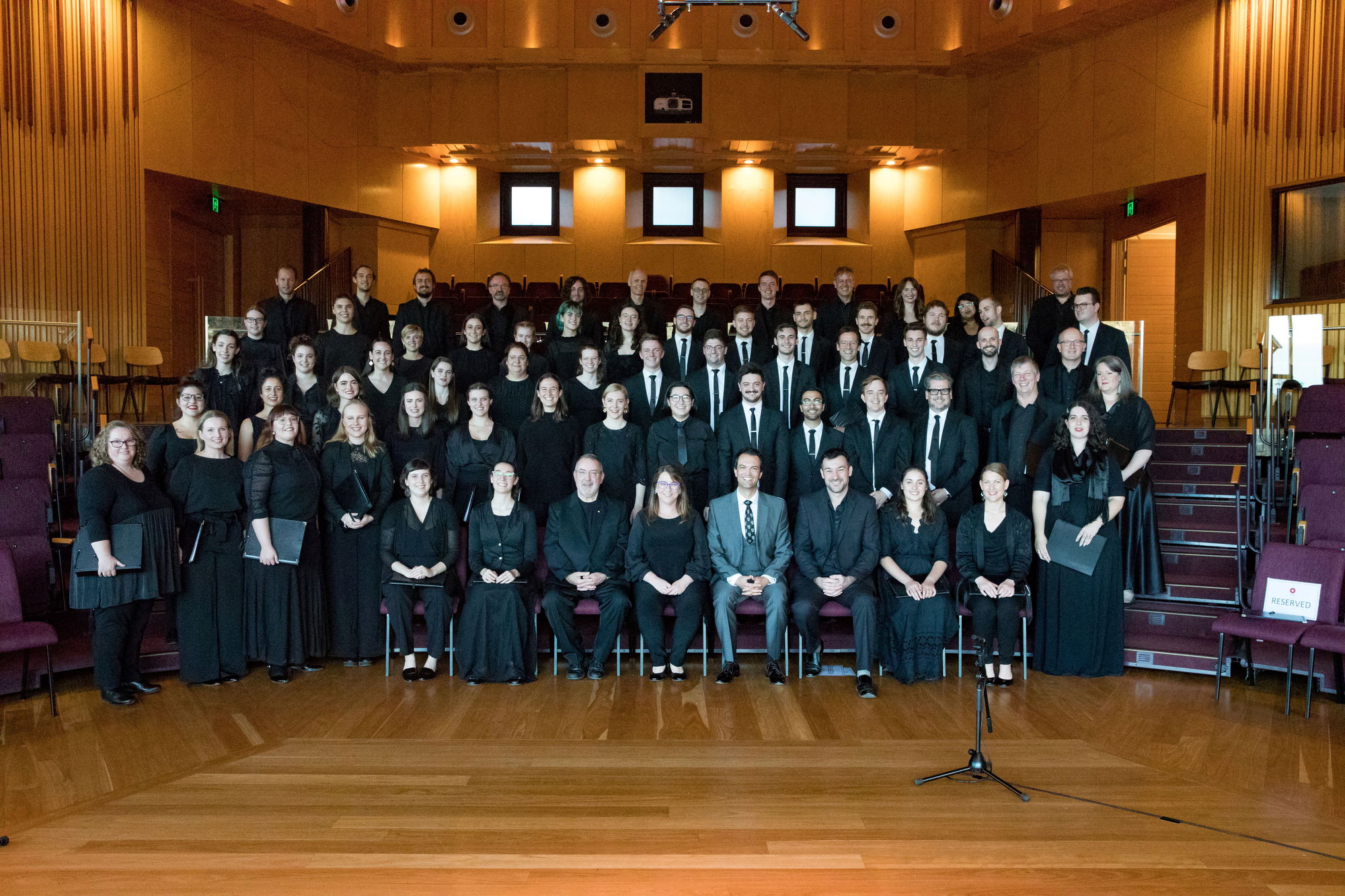 The A Cappella Academy
Finale
Date
Sun 26 Mar 2023
2:30PM
Duration (approx)
2 Hours
Interval
20 Minutes
Complimentary afternoon tea served during the interval
A pre-concert Q&A with Timothy Wayne-Wright and The Gesualdo Six will take place from 1.30pm–2.00pm

2023 Early Release
Tickets
'An eclectic and ecstatically received concert.'
– InReview
Timothy Wayne-Wright created The A Cappella Academy, which launched globally at UKARIA in April 2022. After the success of this inspiring event, it returns with The Gesualdo Six as Artists-in-Residence and will once again be directed by Tim.
Over an intensive five days of teaching, the Adelaide Chamber Singers and Aurora Vocal Ensemble, directed by Christie Anderson, and the Festival Statesmen Chorus, directed by Jonathan Bligh, will perform alongside The Gesualdo Six in this Finale performance. In the pure acoustic of UKARIA, vocal works reflecting both rebirth and revival will be showcased, from core Renaissance repertoire to contemporary commissions.
In the week prior to Finale, there will be professional development opportunities for local singers, conductors, teachers, and choral enthusiasts through participation in public workshops.

Adelaide Chamber Singers & Aurora Vocal Ensemble
Directed by Christie Anderson
Festival Statesmen Chorus
Directed by Jonathan Bligh
The Gesualdo Six
Directed by Owain Park

Photo:
The A Cappella Academy: Dylan Henderson

Event Tickets
Light Meals
26 Mar 2023
1PM
Ploughman's Lunch (Serves Two)
Book Now
Bus Transfers
26 Mar 2023
1PM
Seats Available
Book Now