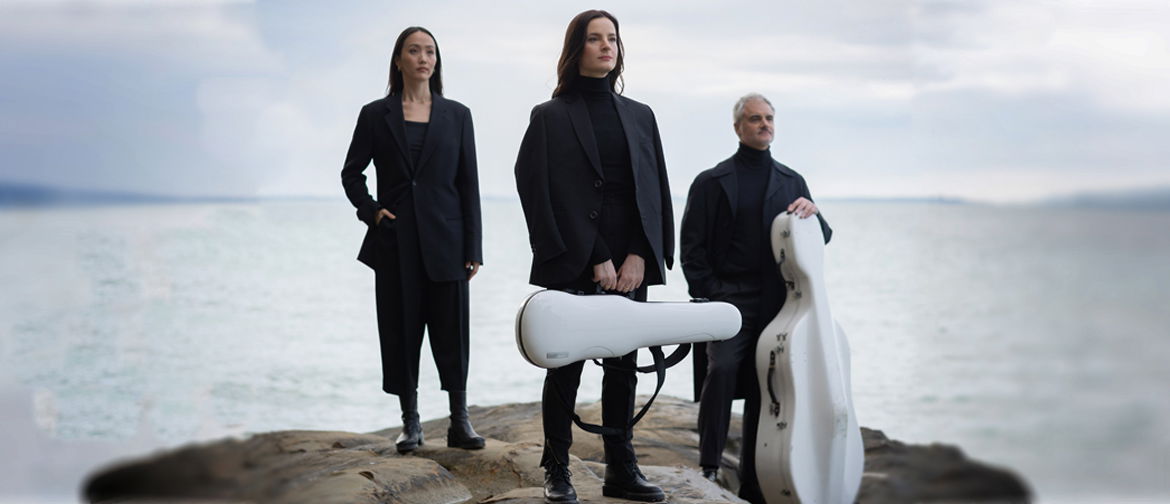 NZTrio

States of Mind

Date
Fri 23 Jun 2023
4PM
Please note that this event is not presented by UKARIA. For ticketing inquiries, please contact NZTrio direct via the link below.
Tickets
Described as a 'national treasure' and 'New Zealand's most indispensable ensemble (NZ Herald), NZTrio returns to Australia for the first time since 2018.
NZTrio reveals their customarily eclectic mix of repertoire, old and new, familiar and fresh, energetic and ethereal. The concert opens with American composer Kenji Bunch's rhythmic Groovebox, capturing the essence of New York City between dusk and dawn, before exploring the process of changing physical states essential to the production of mid-century art glass with New Zealander Rachel Clement's Shifting States. The first half ends with Schnittke's Trio, leading us to a furious moment of catharsis and then sublimating into thin air. The second half begins with Australian composer Stuart Greenbaum's The Year Without a Summer, evoking the 1815 volcanic eruption of Mt Tambora in Indonesia and contemplating the resulting upheaval for the community there, before Brahms treats us to moments of darkness and restless unease, bringing his Piano Trio No. 3 in C minor to a close with an energetic and impassioned finale.
PROGRAM
Kenji Bunch
Groovebox Variations

Rachel Clement
Shifting States


Alfred Schnittke
Piano Trio


INTERVAL


Stuart Greenbaum
The Year Without a Summer


Johannes Brahms
Piano Trio No. 3 in C minor, Op. 101