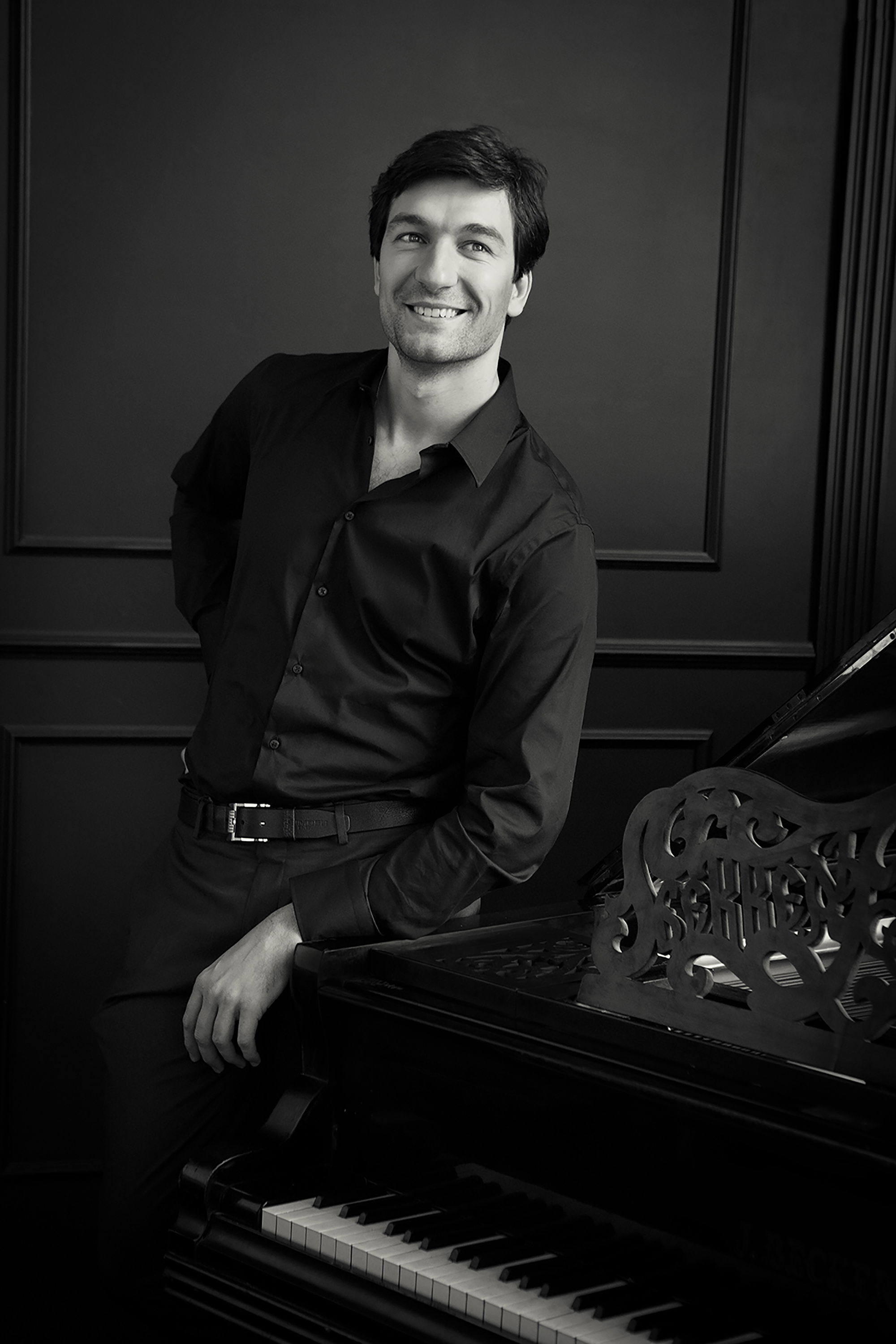 Konstantin Shamray
Date
Sun 23 Apr 2023
2:30PM
Duration (approx)
2 Hours
Interval
20 Minutes
Complimentary afternoon tea served during interval

2023 Early Release
Tickets
'… a thrilling and profound experience of programming and performance. With a sensitivity of interpretation and awesome technique, he gives meaning to what could otherwise be a tumble of notes and rhythms.'
– Limelight
This special event marks Konstantin's first solo recital on our new Steinway Model D piano. Winner of the Sydney International Piano Competition and the Klavier Olympiade in Bad Kissingen, Konstantin has since performed with major orchestras in Europe, North America, and Australia, while maintaining a dizzying calendar of chamber and solo appearances.
The first half of this program reveals different instrumental inflections: the Rameau is attributed to the harpsichord; the Franck is mediated by his mastery of the organ; and Ravel's La Valse was originally written for orchestra but arranged for piano by the composer. The program culminates with Prokofiev's eighth piano sonata, composed during the Second World War. Revered as one
of the greatest Russian composers of the 20th century, we commemorate seventy years since his death, and celebrate his magnificent oeuvre.

PROGRAM
Jean-Philippe Rameau (1683–1764)
Selections from Pieces for Harpsichord (10′)
César Franck (1822–1890)
Prélude, Choral et Fugue, FWV 21 (20′)
Maurice Ravel (1875–1937)
La Valse (13′)
INTERVAL

Sergei Prokofiev (1891–1953)
Piano Sonata No. 8 in B flat, Op. 84 (32′)

I. Andante dolce – Allegro moderato
II. Andante sognando
III. Vivace
Event Tickets
Light Meals
23 Apr 2023
1PM
Ploughman's Lunch (Serves Two)
Book Now
Bus Transfers
23 Apr 2023
1PM
Seats Available
Book Now