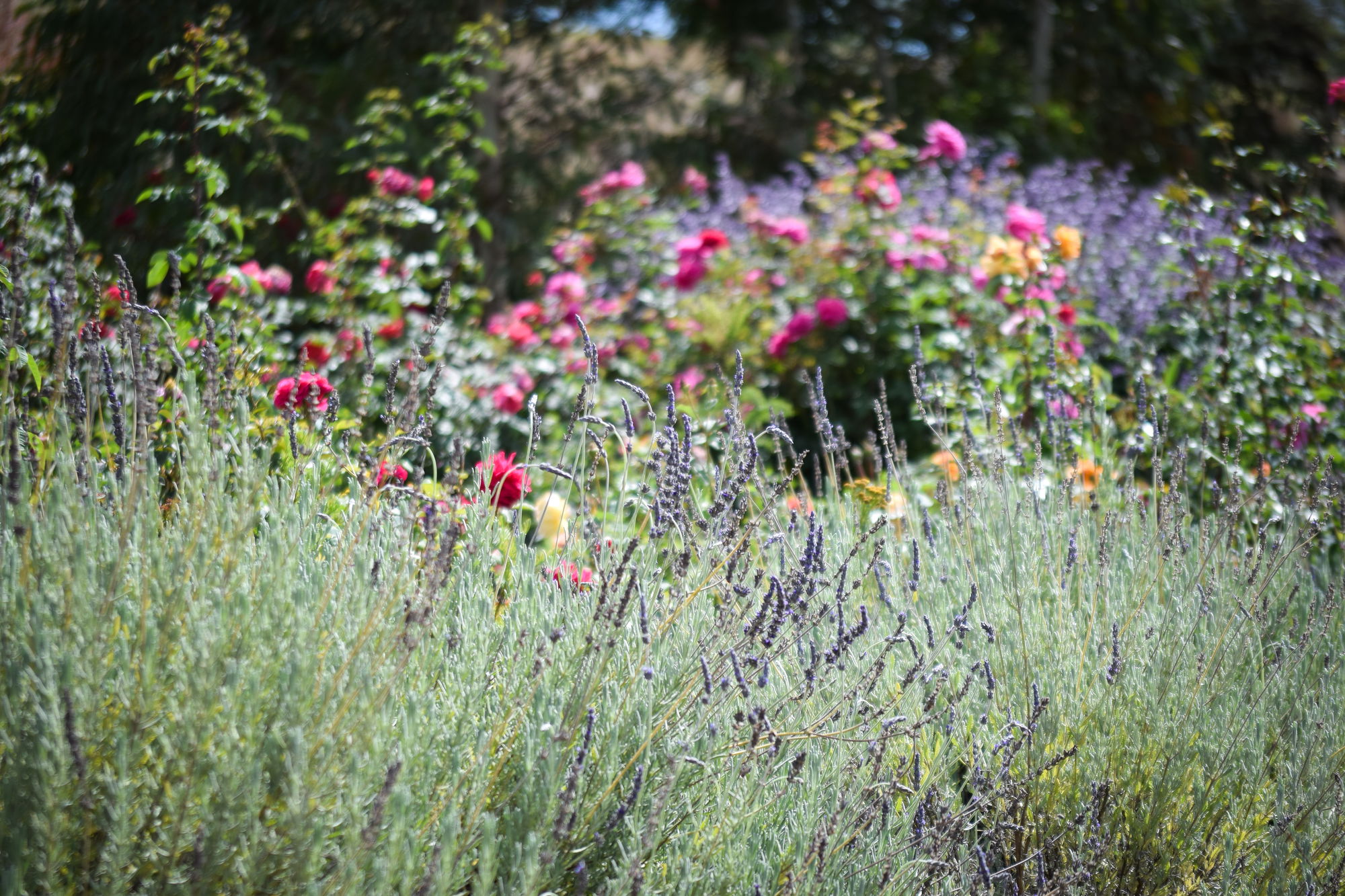 In the Garden - The Heritage Garden
Framed by hedges of 'Allardii' lavender, our Heritage Garden is the first area visitors pass through as they leave the car park and head up towards the concert hall. The planting here is low throughout, to create a sense of walking amongst the roses, which have a very special history and provenance.
'This was the Jurlique Show Garden,' Ulrike recalls. The ingredients behind every Jurlique product were all grown here, in what was once the Jurlique Herb Farm. When Ulrike sold the company in 2004, the then-investors wanted to buy the Herb Farm and Show Garden as part of the package. The deal almost broke, because she couldn't bring herself to give up the farm.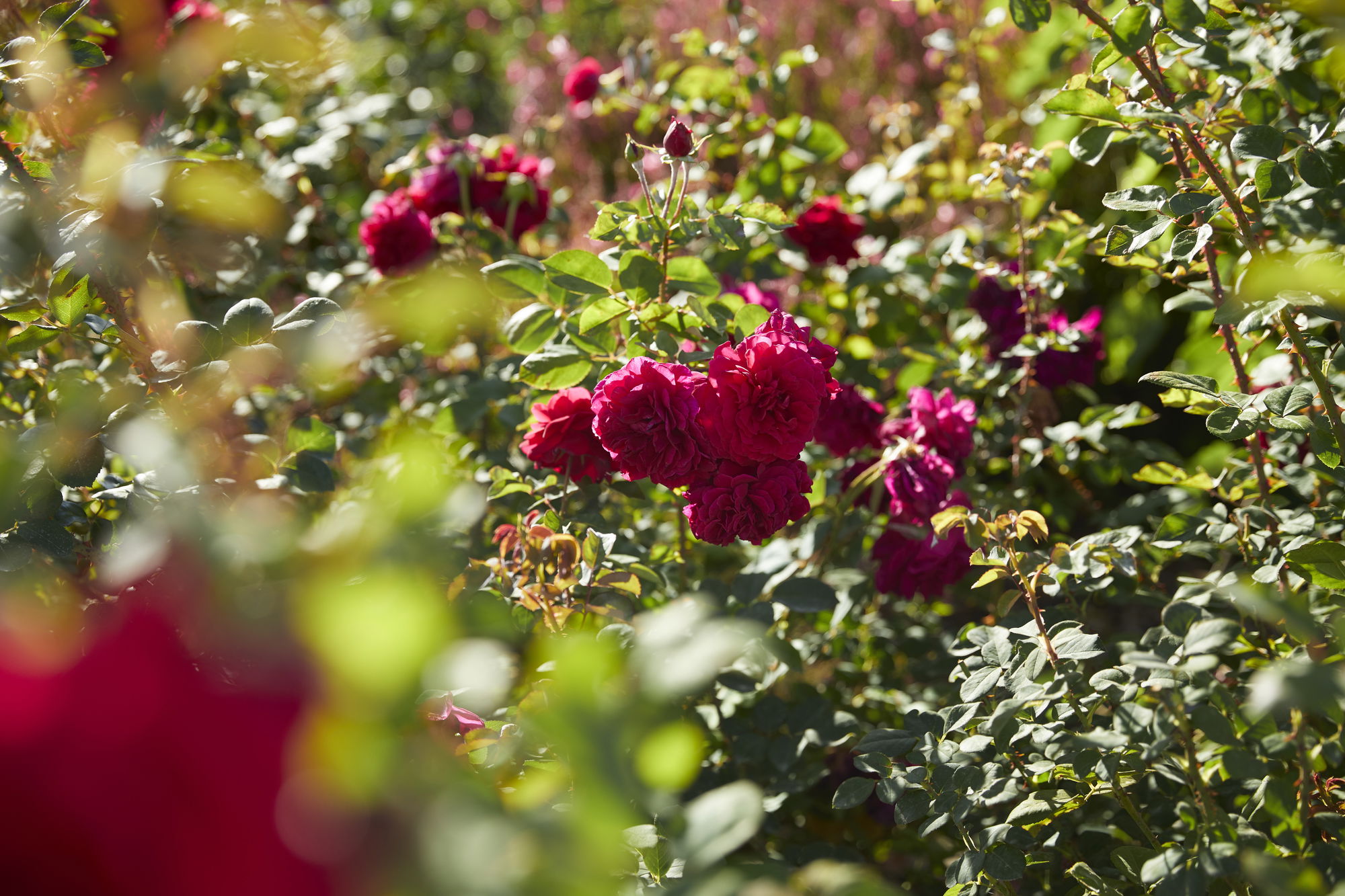 They eventually settled on a peppercorn agreement whereby Jurlique retained the right to use the site to produce herbs for twenty-five years. 'But I was the landlord', Ulrike says, 'so every bit they wanted to change, they had to ask.' Five years later, Jurlique decided to purchase it's own farm in Mylor. At that time, some of their production was still generated here, but having two farms so far apart eventually proved commercially unsustainable. The company released Ulrike of her twenty-five-year commitment, and she could do whatever she liked.

'That was around the time when we still had Jurlique Herb Farm concerts – totally financed by Jurlique,' she recalls. 'The ticketing – everything – came through the Jurlique office. When it was no longer the Jurlique Herb Farm, there was no incentive for Jurlique to have concerts, but I didn't want to give the concerts up. And that's when I established the Ngeringa Farm Arts Foundation and continued doing concerts here. So people continued to come up, and walking through the garden was part of the experience.'
When construction for the UKARIA Cultural Centre began, extensive earthwork had to be undertaken: the roses, among other things, had to be dug out. 'The manager of the Jurlique Herb Farm in Mylor nursed them for me,' Ulrike recalls, 'and then when we were ready we brought them back.'

One old tradition may be gone, but thanks to Ulrike's perseverance, the air at UKARIA is still being perfumed by the scent of the original Jurlique roses. Each year in summer, they bloom in scarlet reds, cherry-blossom pinks, lemon yellows and snow whites as the crisp staccato clicks of cicadas fill the garden.
Culinary herbs also feature prominently throughout the area, such as 'Blue Lagoon' rosemary and Salvia officinalis (sage). Judiciously placed perennials such as Salvia leucantha, limoniums, Achillea and scabiosa provide a teaser for the Crescendo Garden ahead.