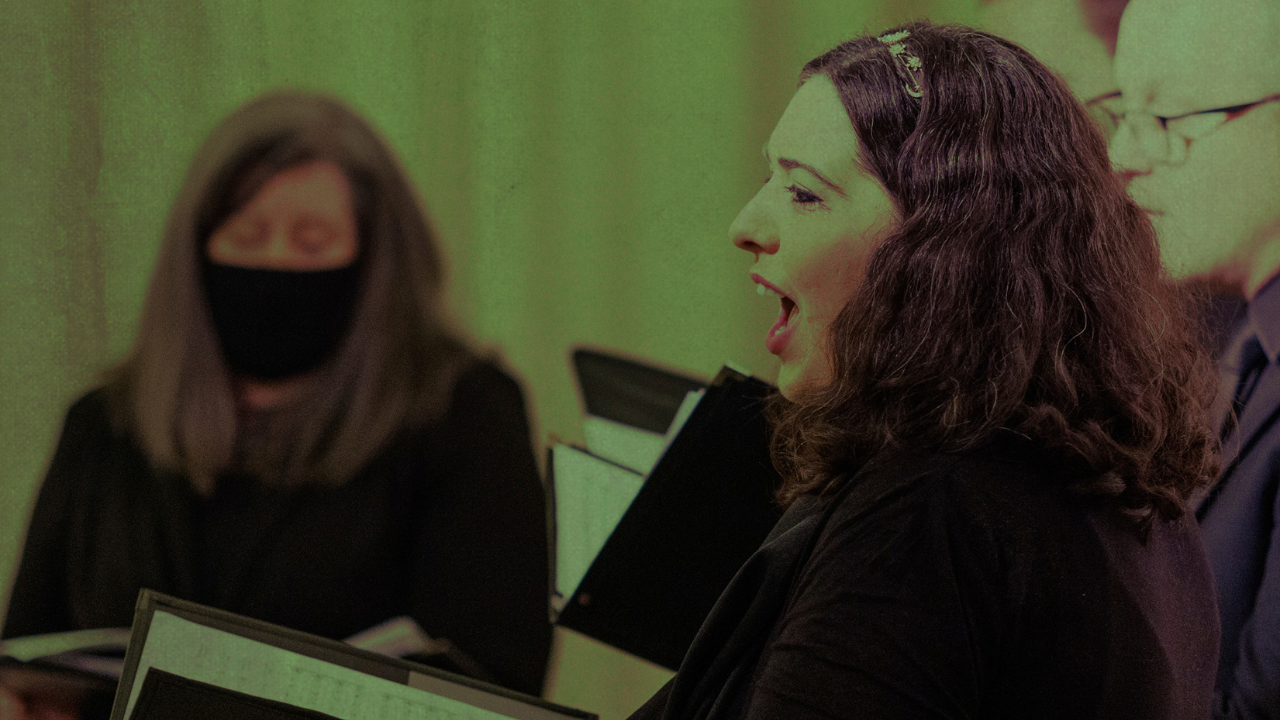 Adelaide Chamber Singers

BEHOLD THE WONDER
Date
Sun 2 Jul 2023
2:30PM
Please note that this event is not presented by UKARIA. For ticketing inquiries, please contact Adelaide Chamber Singers direct via the link below.
This concert is also repeated on Friday 30 June at St Peter's Cathedral, 7pm; and on Saturday 1 July at the Art Gallery of South Australia, 7pm.
Tickets
'Glance at the sun. See the moon and the stars. Gaze at the beauty of the earth's greening. Now think.'
– Hildegard von Bingen
Presented by Adelaide Chamber Singers, Behold the Wonder is a concert experience based around the works of the 12th century polymath and saint, Hildegard von Bingen. The singers explore Hildegard's music, teachings, and the profound influence she still has today. The program uses plainsong, and works that are influenced by early music, to create a texture of space, stillness and healing.
Featuring additional works by Owain Park, Anna Meredith, Jonathan Dove and Ola Gjeilo.