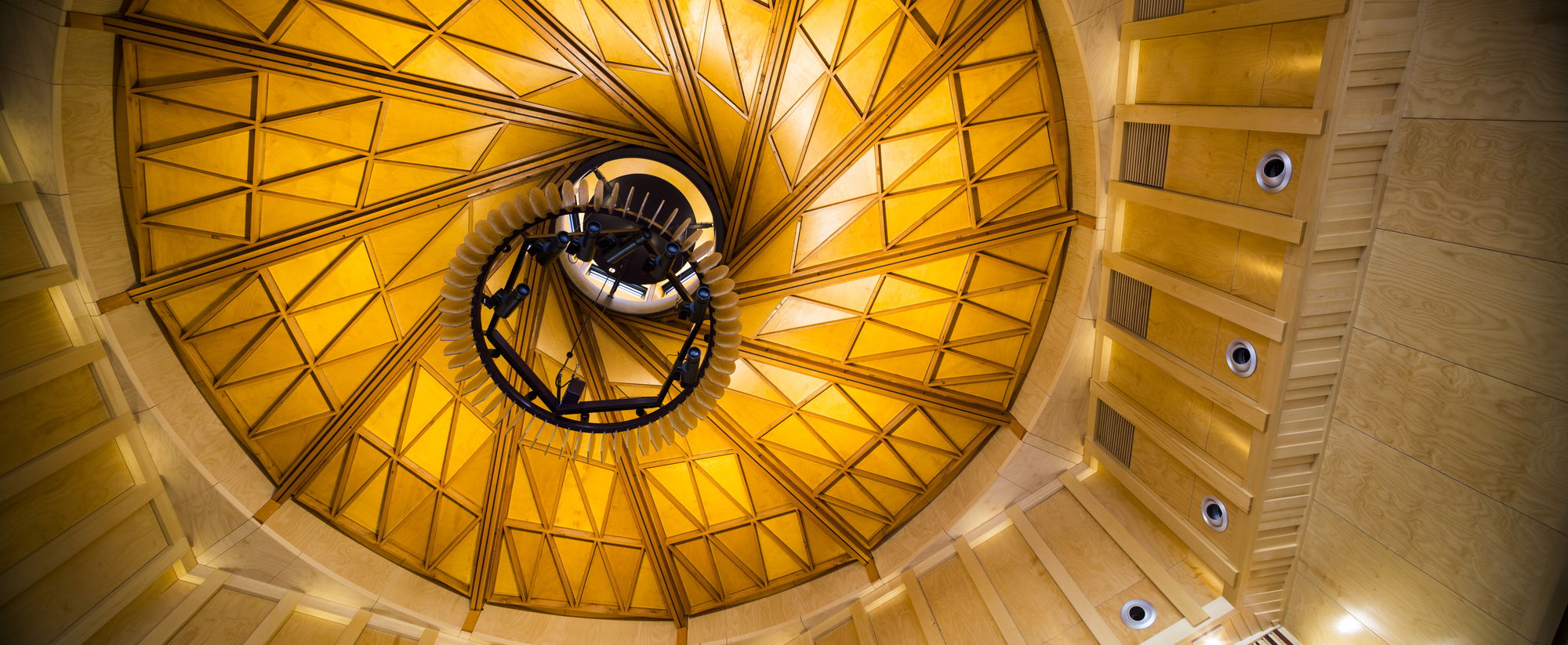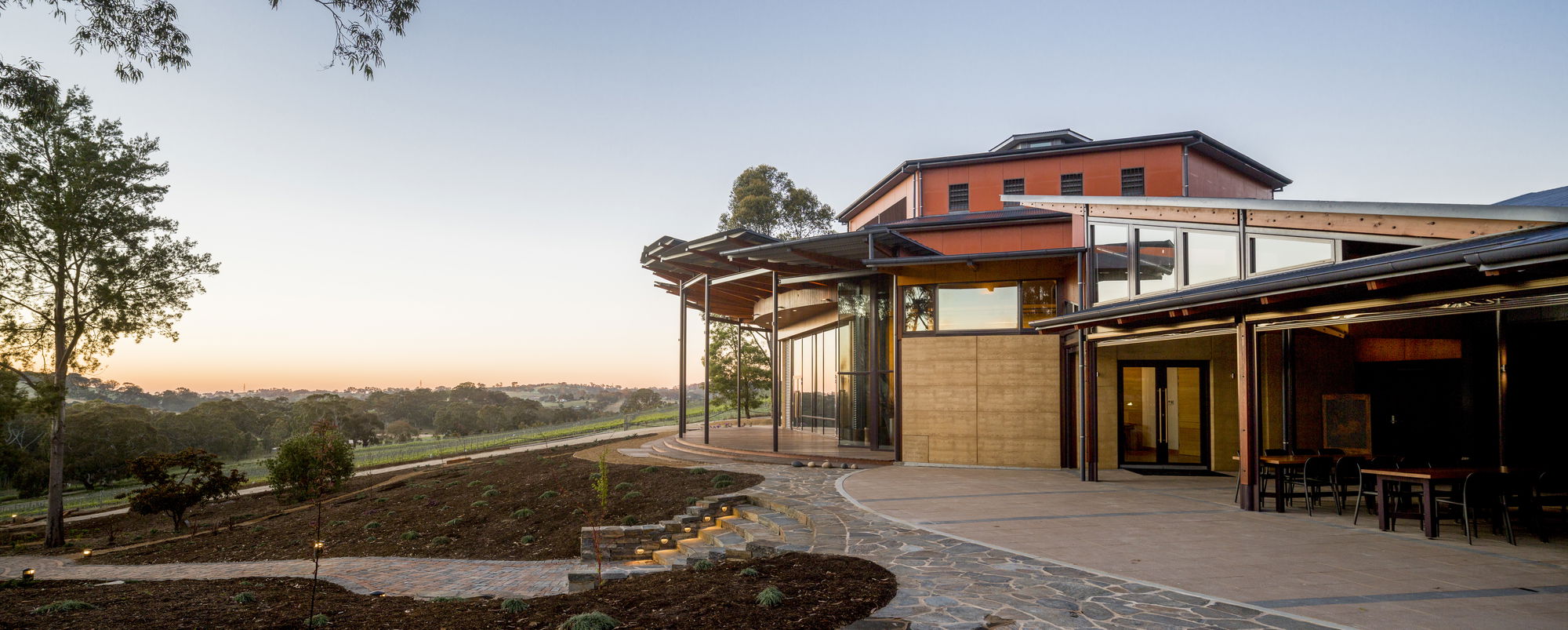 Design
Anton Johnson, a South Australian based architect, designed the multipurpose auditorium as an intimate venue for chamber music. Its intimacy is enhanced with the audience seated around the performance space on three sides. A 9-metre-wide and 9.2-metre high glass wall faces the Mount Barker Summit and the Twin Peaks, with a foreground view of our Crescendo Garden. To the south east, blade walls of rammed earth frame views of the Ngeringa vineyards. The auditorium is designed to bring the outside in and for the expansive views to be part of the performance experience.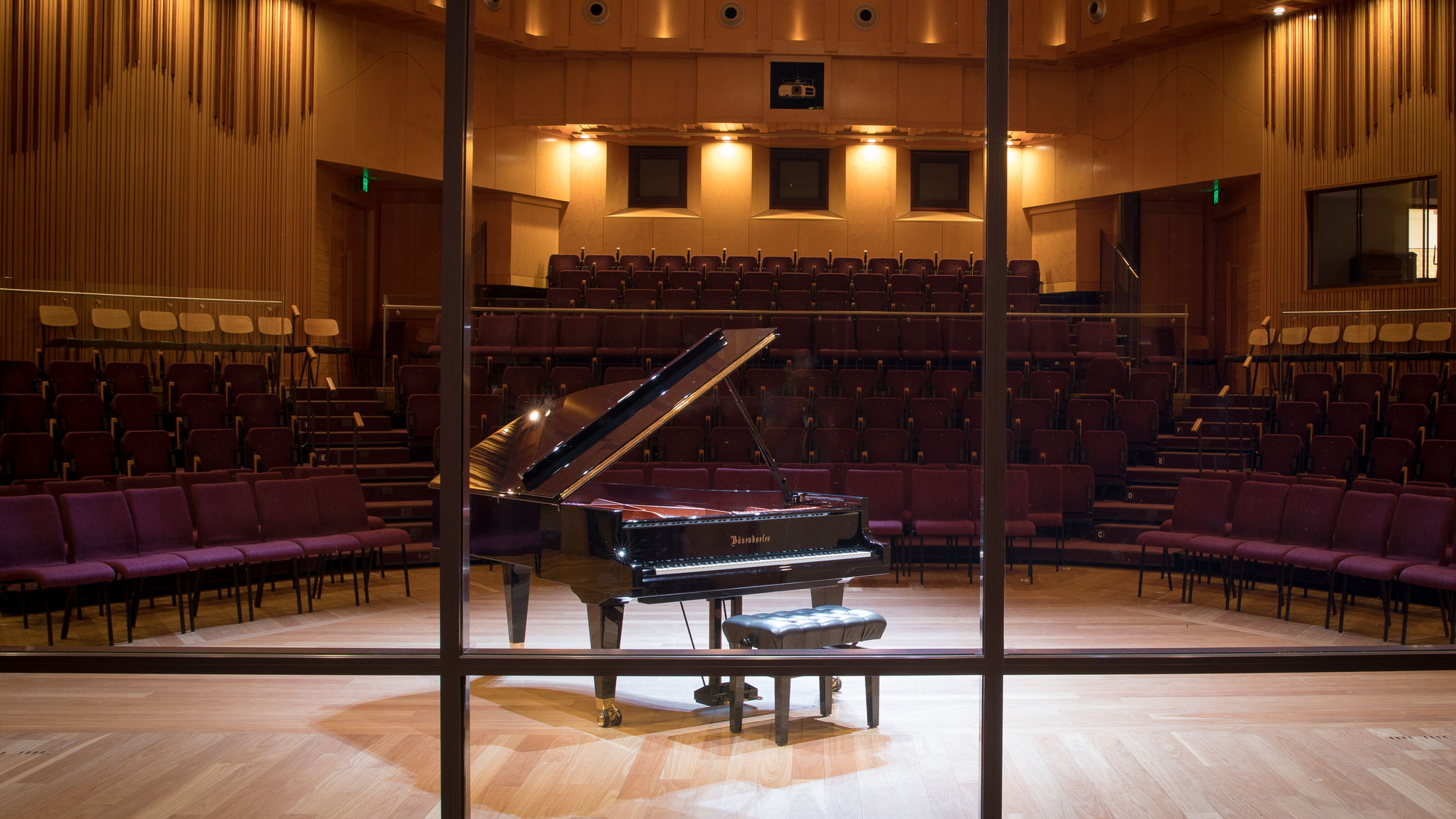 Acoustics
The architect worked in collaboration with ARUP, who have an international reputation for excellence in acoustical engineering. Andrew Nicol and Cameron Hough worked with Anton from concept to completion.
The concert hall has been modelled to have a spacious and enveloping sound while preserving the intimate scale and aesthetic character of the space.
Musicians have remarked on the fullness of the sound, its clarity, richness and warmth. The exemplary acoustics have been recognised, with commentators stating that there is no better or comparable chamber music space in Australia.
The Australian, 1 September 2015, 'Venue proves a resounding hit'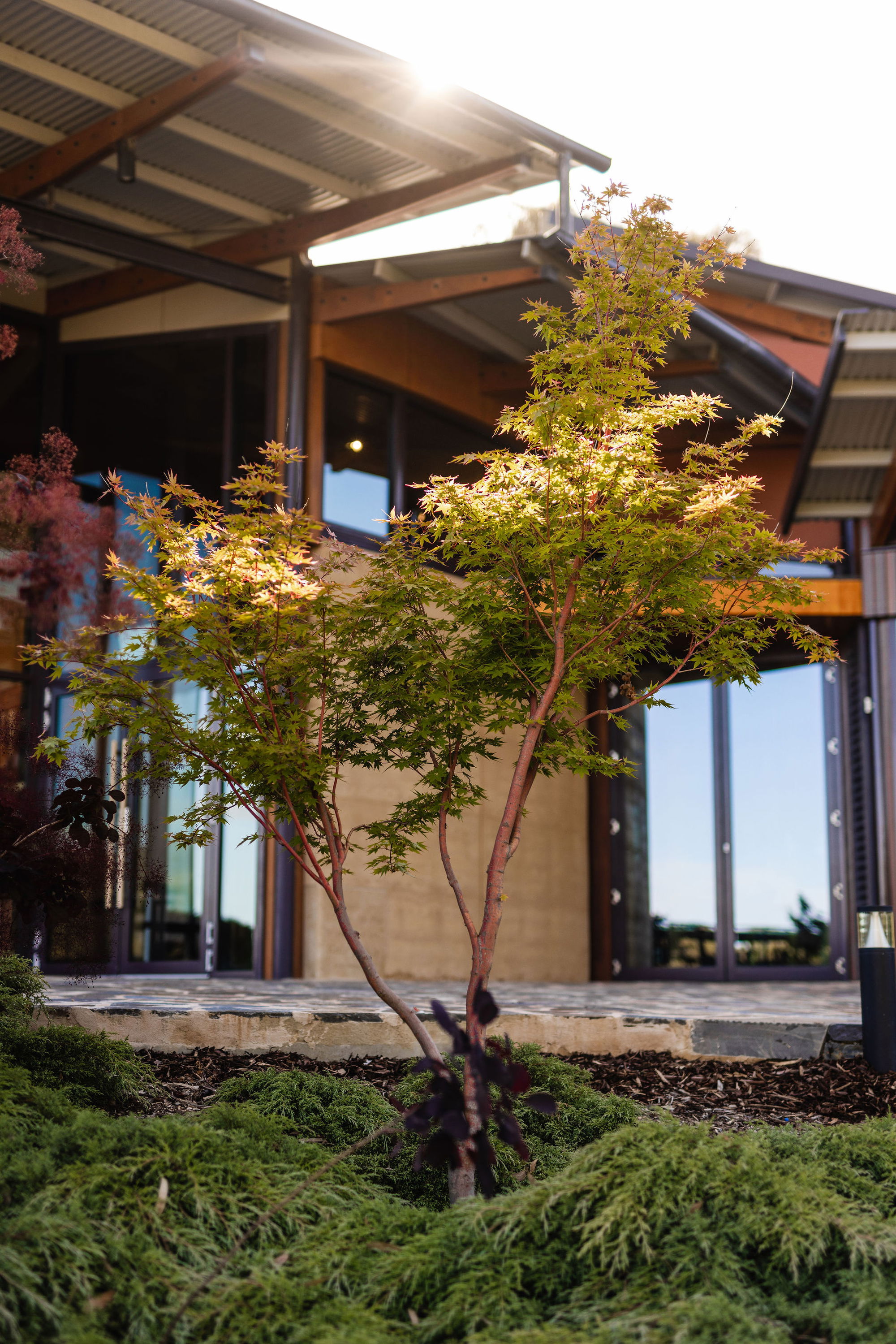 Sustainable Development

The principles of ecologically sustainable development have been closely followed. The building utilizes passive solar design principles with solar and rain harvesting, making it self-sufficient for energy and water. The auditorium has natural light and ventilation options as well as energy efficient indirect evaporative room conditioning, LED lighting and full blackout. Fully interactive communication and audio visual facilities are incorporated for multi media events, conferences and weddings.
The building materials have been selected for their sustainable natural qualities and rural character. Rammed earth walls are exposed inside and outside the building, sustainable plantation timber is used and the building is clad externally with corrugated iron.
The roof structure employs the engineering principles of the ancient reciprocal frame. The roof embodies simultaneously, energy and balance, in a visually dynamic structure. Spanning between the primary beams are smaller triangular panels, each with varying depths for acoustic diffusion. Externally the sweeping verandah roof over the deck fans up and out to embrace the rising view.