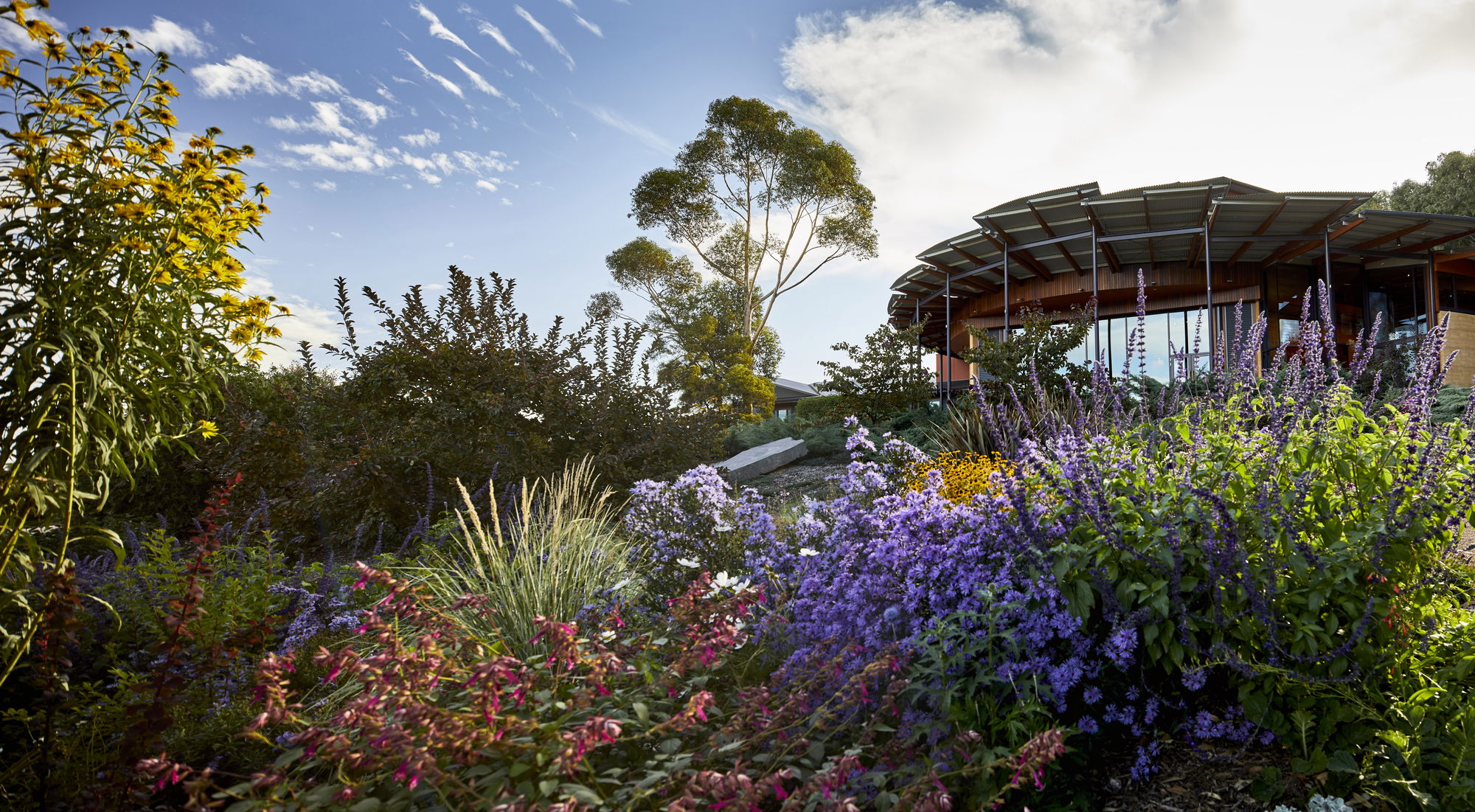 In the Garden - Crescendo Garden
The walk up to the concert hall culminates with the Crescendo Garden, containing a huge variety of herbaceous perennials in a naturalistic style. Here, the visitor is immersed in abundant flower, foliage and scent, preluding the events inside the hall. This area of the garden is the heart of Steve Hailstone's vision, and requires the most maintenance from our gardeners.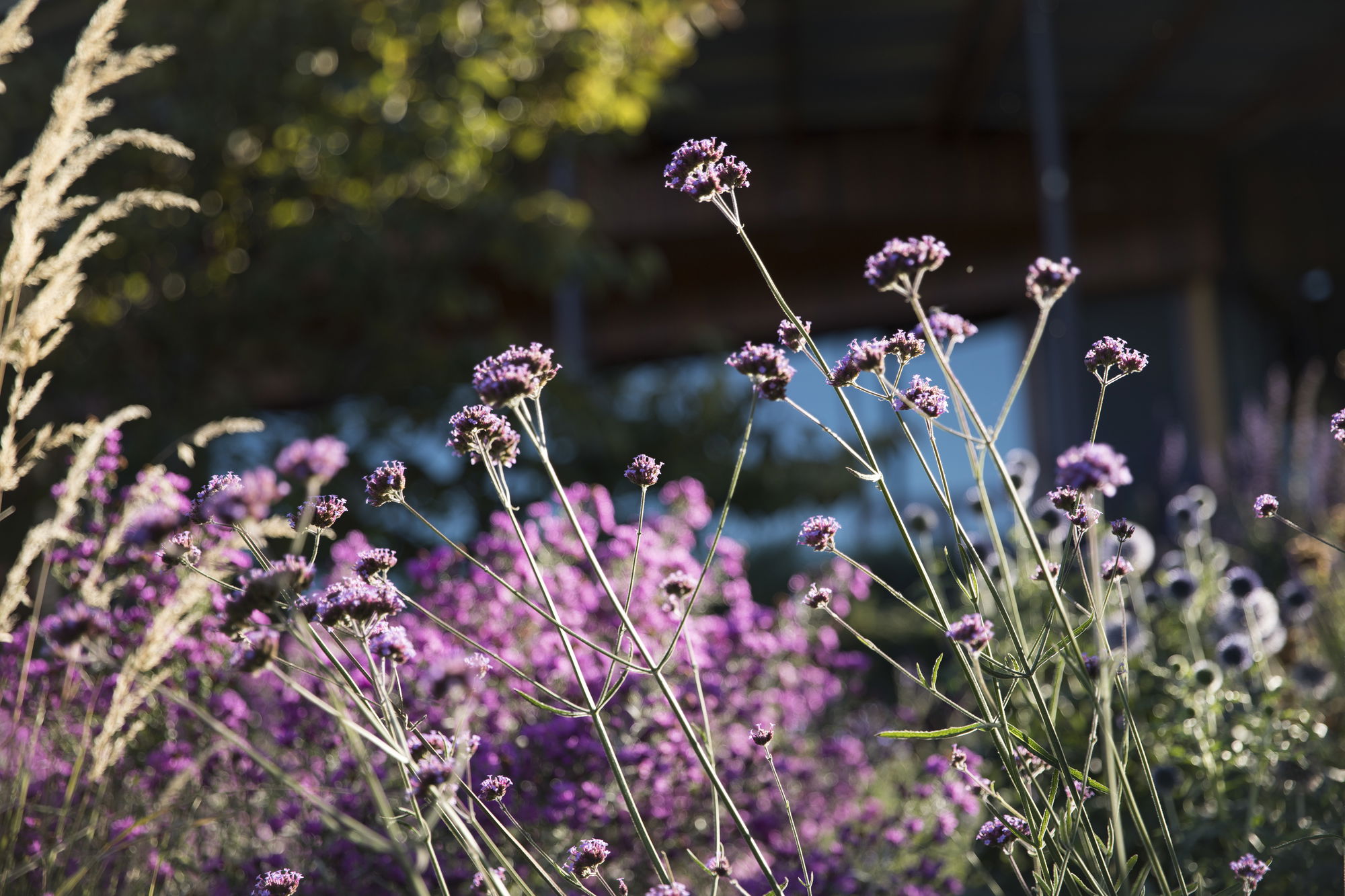 In order to enable the area to become what it is today, sacrifices had to be made. A large Casuarina cunninghamiana (or 'She-Oak') tree was a former centrepiece of the garden – indeed, the design of the concert hall was influenced by its presence. For Ulrike, the tree had a sacred, spiritual significance.
'I had a lot of conversations with that tree, looking out and listening to concerts,' she recalls. 'I saw it throughout the seasons, blooming with these little red-orange flowers, and I really loved it.' But there was a problem. Nothing would grow underneath its evergreen needles. An essential area of the garden remained undeveloped, colourless, dull. Over the years, a few people suggested to Klein that the tree should be removed. Her response was always the same: 'Over my dead body!' But when Hailstone presented his plan in 2019, the evidence was too difficult to ignore.
'For me it's incredibly painful to let go of trees, but I couldn't have it both ways,' Ulrike concedes. 'I couldn't have an alive garden, and save a tree that shouldn't even be there. Underneath, it was really dead. At one stage I thought: it is a tree, and I have the commitment to plant new trees. Sometimes you have to contemplate give and take – removing the tree was a really essential decision for the garden, because suddenly there was an opening – a spaciousness.' A few before-and-after photos comparing the area in May 2019 and April 2020 reveal an astonishing transformation.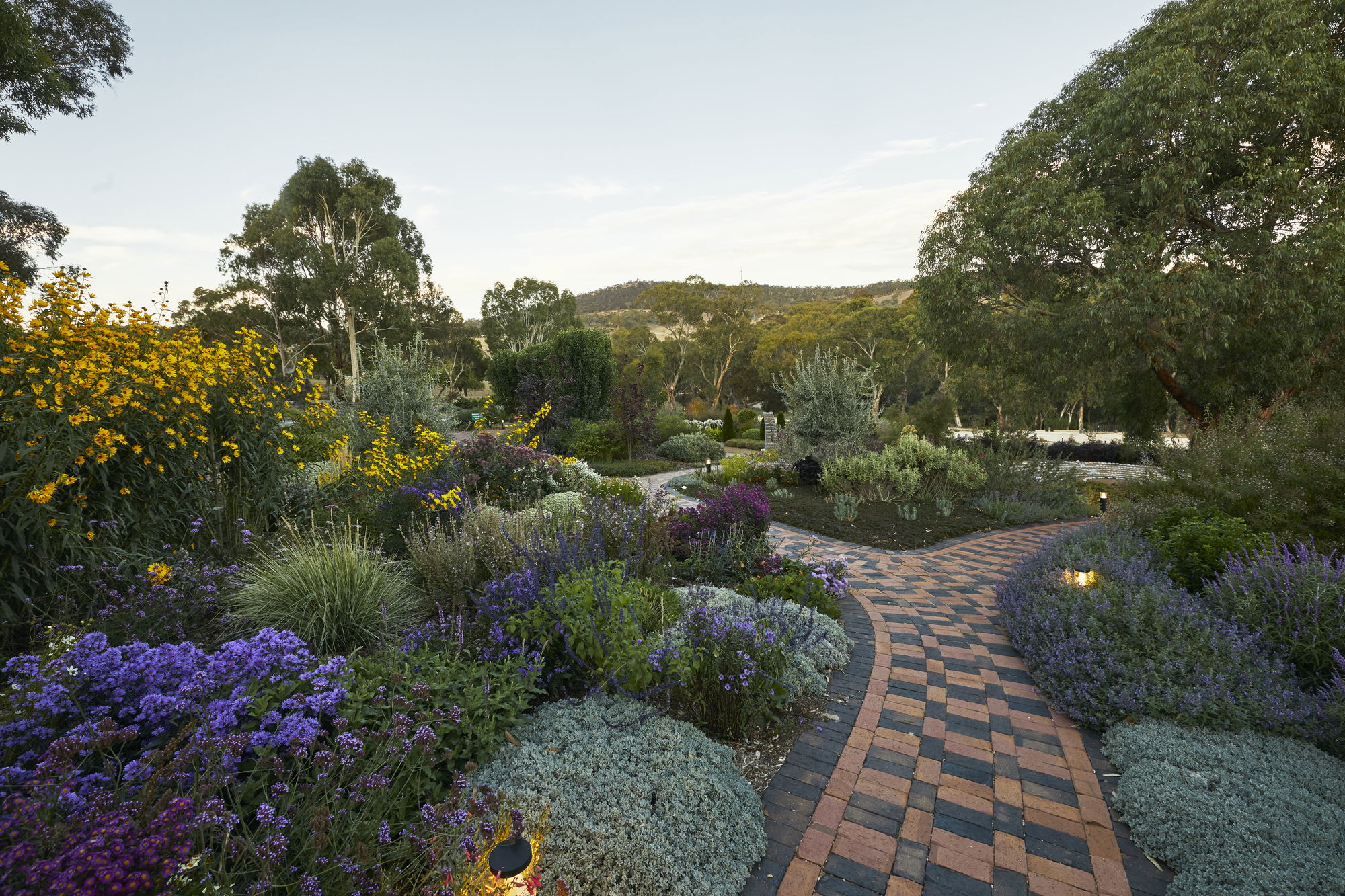 From early spring, red and yellow geums begin to flower, followed by drifts of Salvia nemorosa. Agastache 'Blue Fortune', Clary Sage and Veronicastrum varietals rise up like miniature cathedrals; Aster 'Ruby Buttons' and 'Jolly Bee' geraniums erupt in vibrant purple explosions. Monarch butterflies flit between tansies, buddleias and euphorbias; the spiky spheres of echinops flash blue amid 'Lemon Queen' helianthus and rudbeckias.
The enchanting fragrance of Burkwood virburnum swirls in the air, attracting an abundance of bees. Listening to them work their magic, wings aglow in a golden twilight, makes the world seem a better place: the serenity that buzz evokes, the promise of renewal it carries.
As winter arrives, the perennials are left to decay. The seed heads begin to glisten as sunlight refracts off tiny beads of morning dew, exuding a stark, sepulchral beauty.