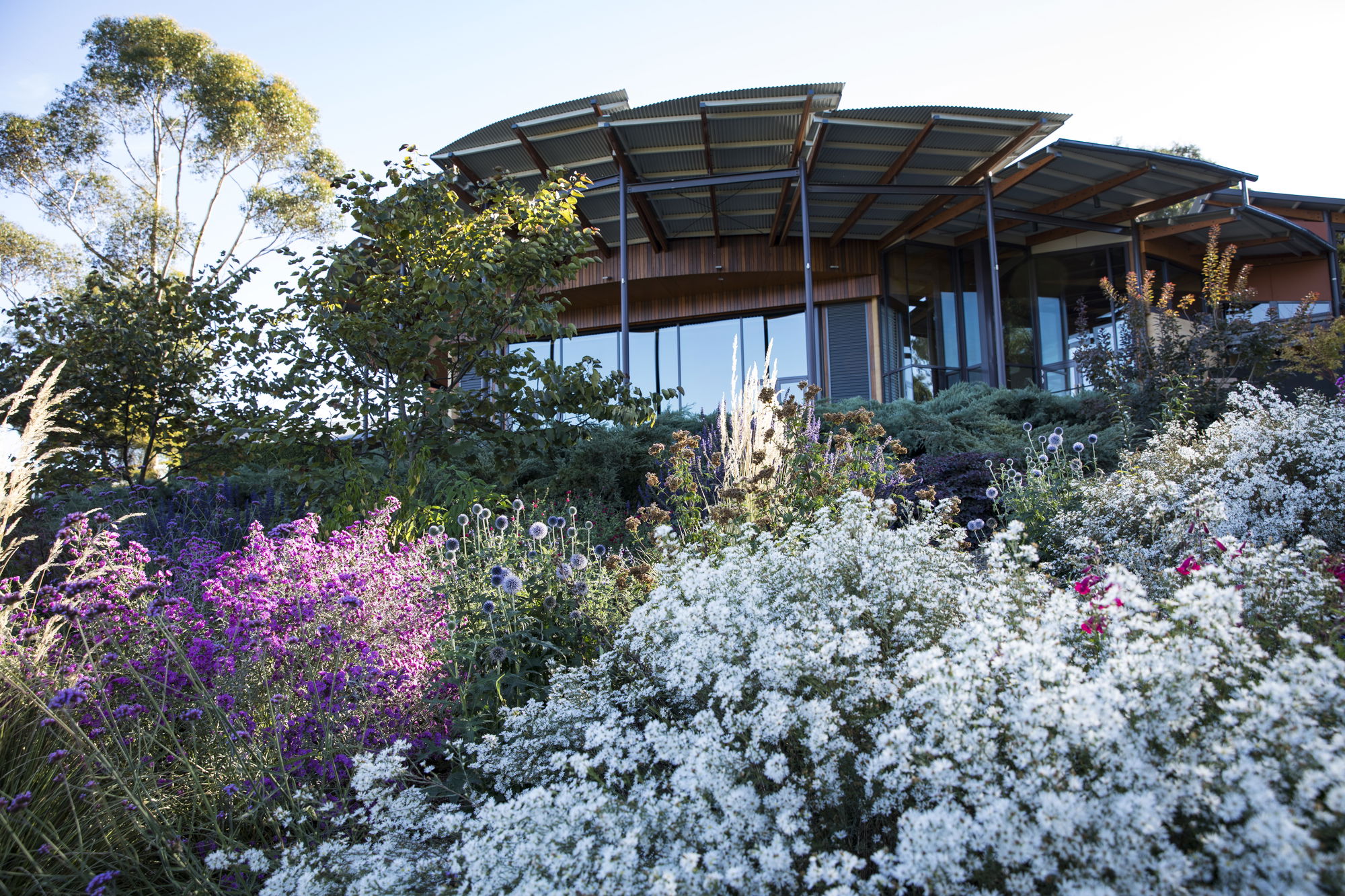 Weddings are special celebrations that need magical locations. UKARIA Cultural Centre hosts unique events, in a spectacular natural setting, that will delight couples who want something out of the ordinary.

Meander through the landscaped gardens to your private ceremony. Then take in the beautiful panoramic view while you enjoy the organic, locally sourced seasonal dishes created by our partner caterer, award winning Blanco Horner.

Bookings for 2024 are now open; 2025 events will not be able to be confirmed until September 2024.
Please email events@ukaria.com for a copy of our wedding package or to discuss your individual needs for 2024. As our artistic program takes precedence over all venue hires, please note that if you want to hold your wedding on a weekend, you will need to work around our artistic program so there are limited places available.

"The beauty of the environment, the wonderful food and excellent service of the staff meant we were able to celebrate with an outstanding and unforgettable event." - Ky Lu