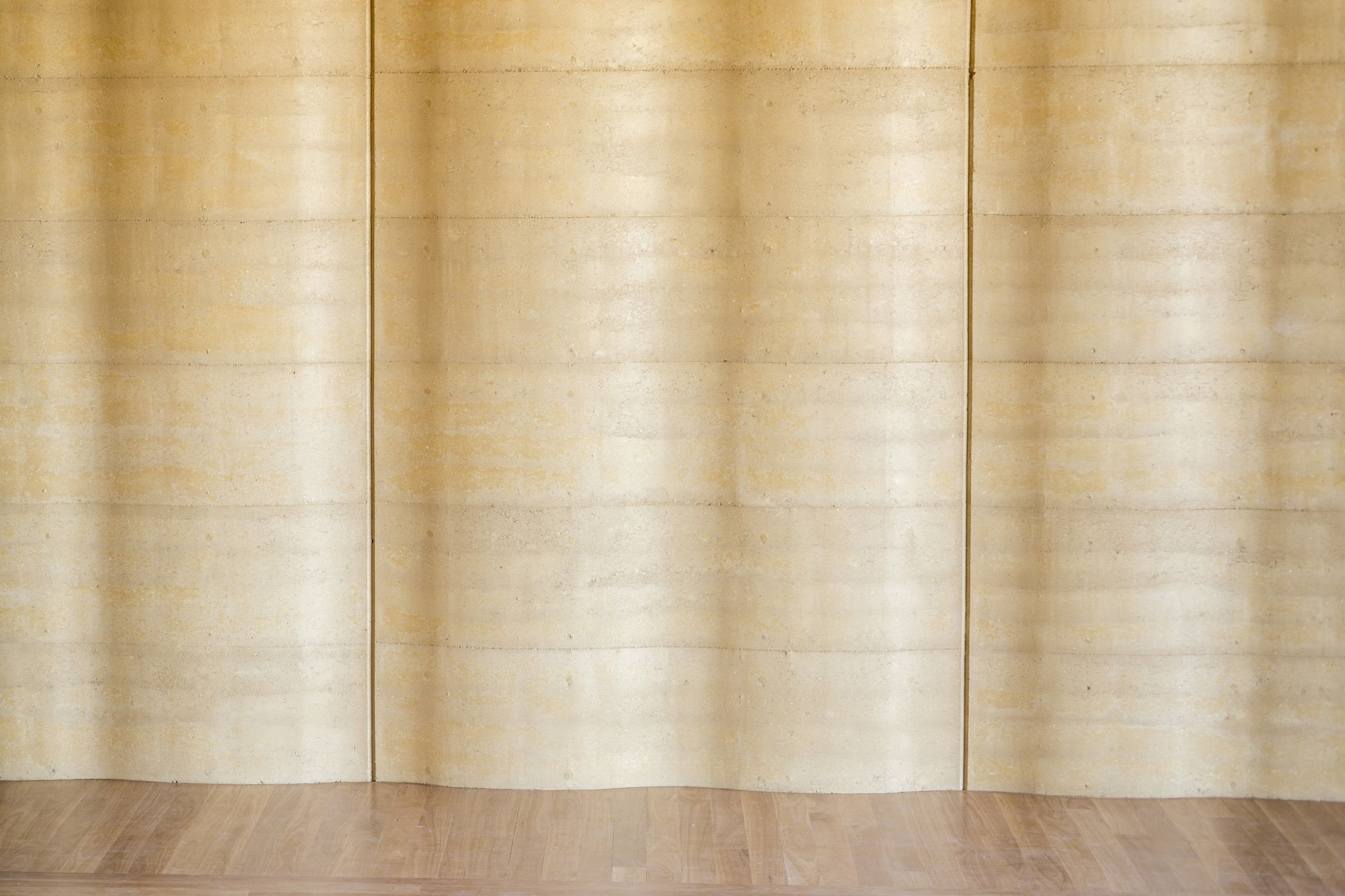 Wave Wall
As you enter the concert hall and turn left, you find yourself on the other side of the rammed earth wall. The undulating, wave-like contour may appear like a neat aesthetic feature, but nothing about this curve is random.
'I was very conscious of the fact that big long flat surfaces are a problem for acoustics,' Anton recalls. 'At first I had this wall stepped, but Cameron Hough [Acoustic Engineer, ARUP] didn't like this option for diffusion at this low level.'
Several alternative options, including the use of an irregular timber batten screen in front of the wall, and the idea of casting a diffusion profile directly into the rammed earth, were explored. When Anton finally landed on the idea of a wave, Cameron immediately gave it the tick of approval.
'He ran it through his system, and he actually profiled the wall,' Anton explains. 'He sent me an AutoCAD file that I could translate into my drawings so the construction team could build his formwork, and get it right. And of course they loved it!'
The resulting design provides a very even spatial coverage and is an effective scattering surface above 1 kHz – a perfect example, if ever there was one, of that elusive balance between architecture and aesthetics, form and function.