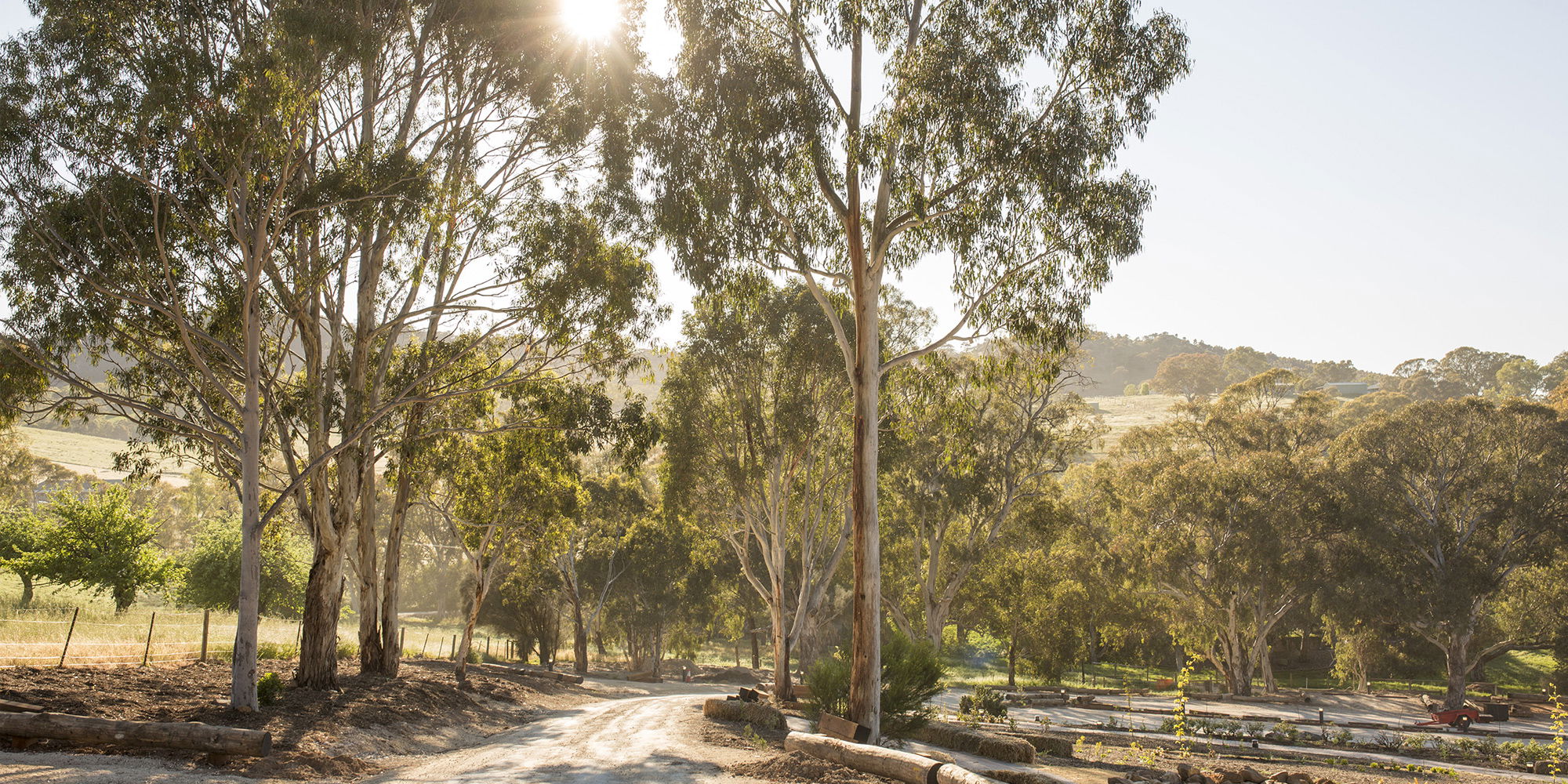 In the Garden - The View 2
Designed to welcome visitors and prepare them for the cultural experience ahead, the entrance provides a seamless transition from the rural beauty of Williams Road to the car park.
The Hills Sculpture Trail is a journey of discovery that winds through the rolling landscapes of the Adelaide Hills and Fleurieu Peninsula, linking towns and regions, art and people, nature and beauty. The Klein Family Foundation commissioned sculpture No. 23, entitled The View 2, which sits between the two gates at the entrance of UKARIA. Made of black granite from Black Hill, Walker Flat in South Australia, the work shows a round form with a twisted square.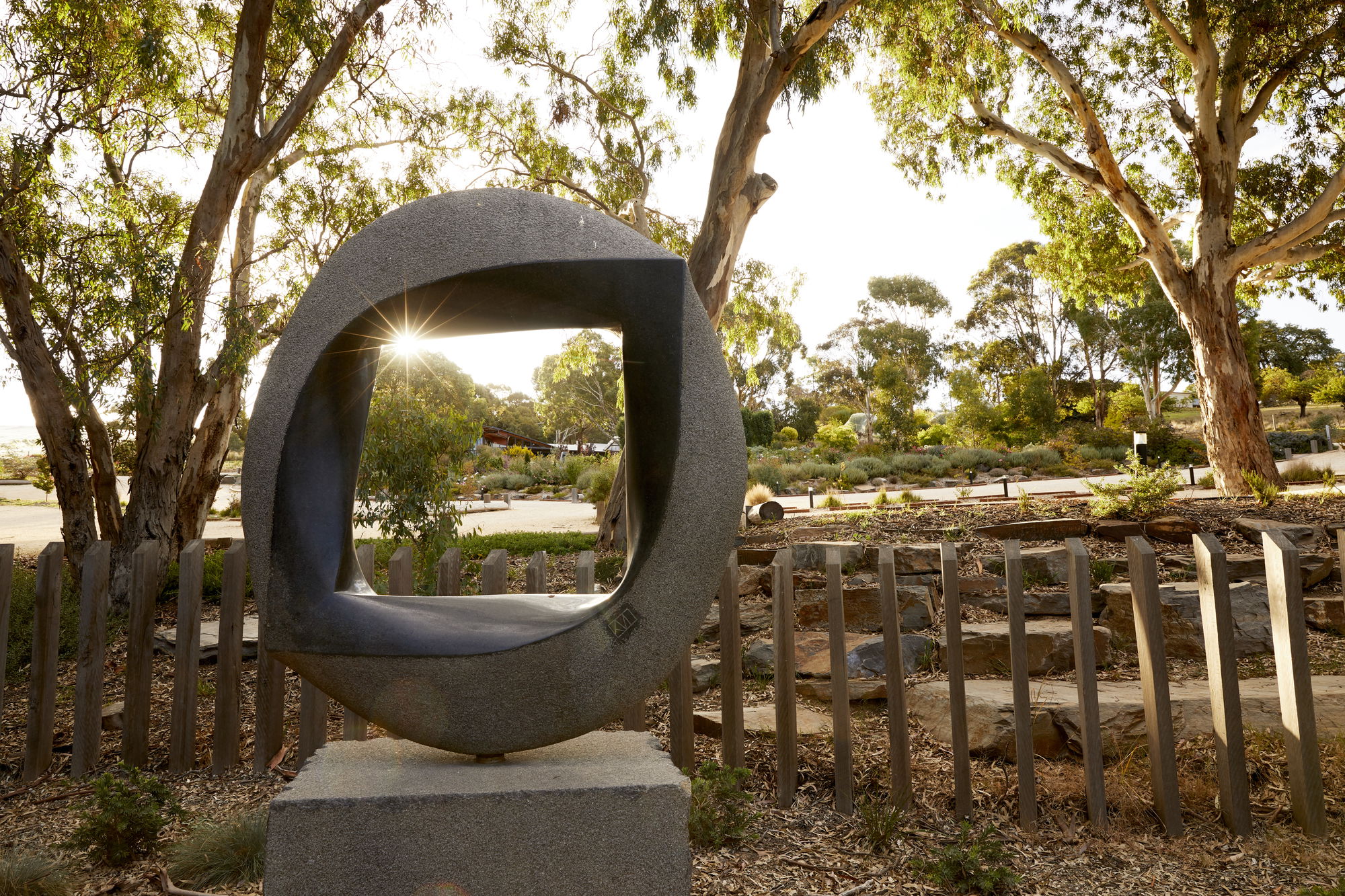 The artist, Karen van Ommeren, was born in The Netherlands and studied sculpture in Brussels. She uses stone to form a mixture of elegance and beauty, and to portray ideas about eternity, our origins and ourselves. 'We look through the space in the middle to the scenery behind,' Karen writes, describing The View 2. 'We see our road, our goal; walking around we see a square, a triangle and the back, always watching the landscape.'
During business hours, a smaller gate provides pedestrian access from the sculpture through to the car park and garden. Small native shrubs, such as Grevilleas and myoporum, add colour and variety to the modest flower display. Overhead, pink and grey galahs chirp from the gum trees, the low hanging branches providing shade in the summer months, filling the air with the scent of baked eucalyptus.