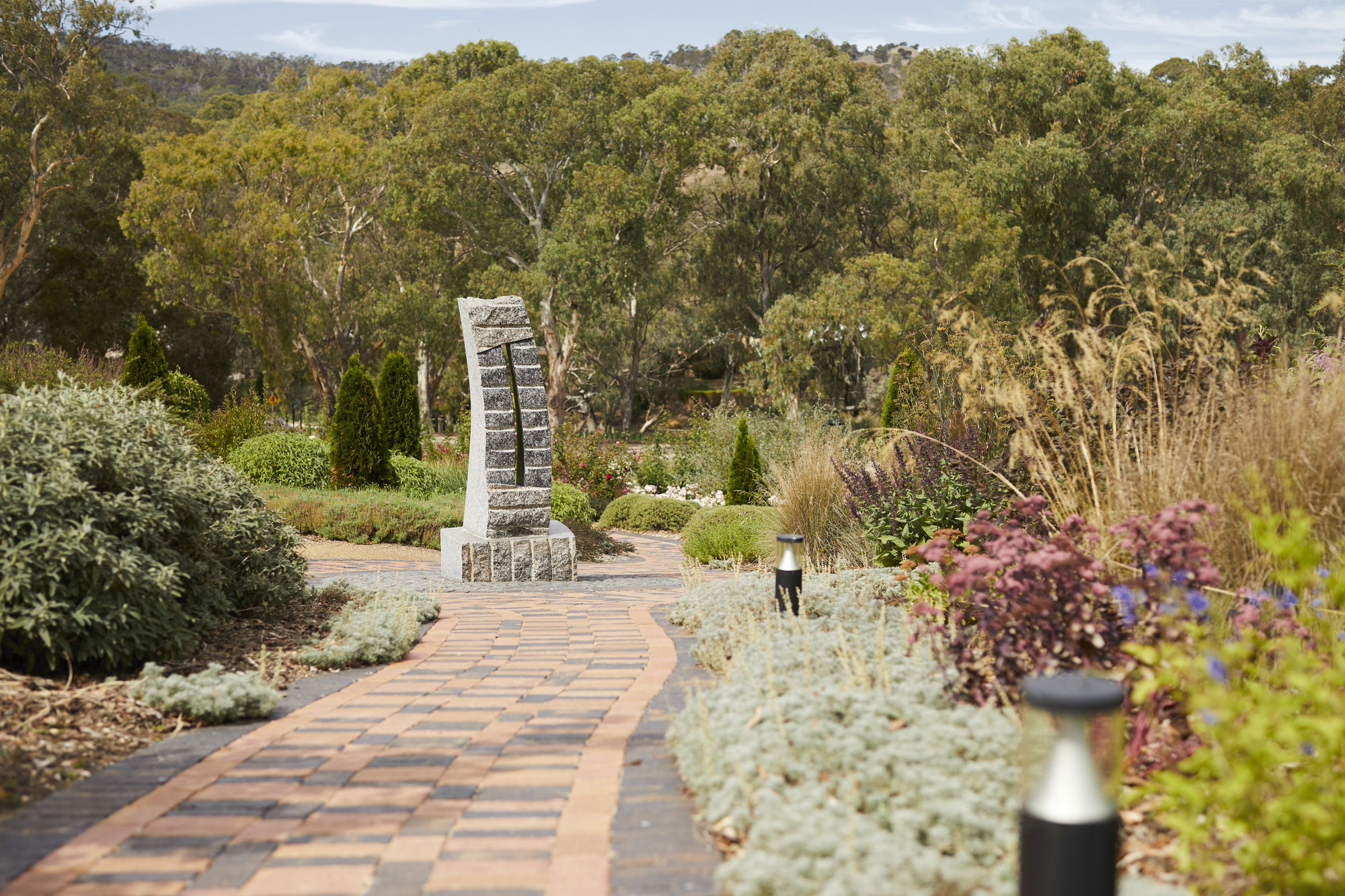 In the Garden - Sound and Space
As you exit the Santa Rosa Labyrinth, the paths of the garden converge to a central focal point: Luke Zwolsman's Sound and Space. Ulrike first met Luke at the 2012 Adelaide Hills International Sculpture Symposium, and watched him craft a magnificent portal in black granite, which is now installed in the Bluestone Estate at Mount Barker.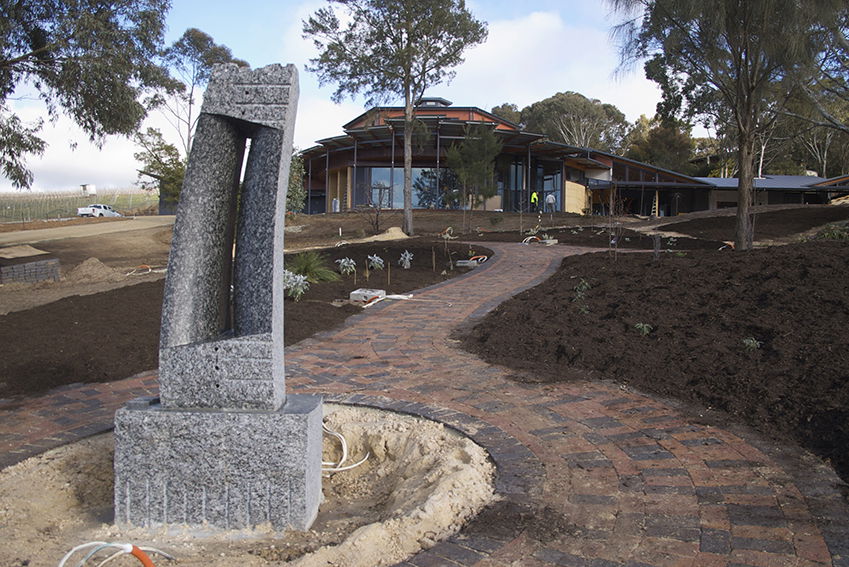 'At this stage he did portals, and I thought they were fantastic,' Ulrike recalls. 'A portal is a transition, they have so much meaning.' She was so drawn to his work that, although he lives and works on the Gold Coast, she approached him about a commission for the UKARIA garden. He enthusiastically agreed. 'At that point we didn't even have a garden – we had only just started the building, and only the foundations were there,' she says. 'But he knew the space, and had a sense of the environment. It's all so connected.'
A gift to UKARIA from Jurlique to mark its thirtieth anniversary in August 2015, Sound and Space is constructed of Kimberley Pearl Granite from Western Australia. 'The two halves, split and cracked from the one block of granite, curving inward, draw the viewer into the work,' Luke writes. 'A portal where the physical body cannot enter, only light, mind and soul may pass through. This journey and transformation happens also when listening to sound, music and meditation.'
A less horticulturally showy space, the surrounding garden is designed to complement the sculpture rather than detract attention away from it. The Stipa gigantum cotinus grass – with its ethereal, floating seed heads – provides an airy atmosphere and soft colours throughout the winter months. Plomis and sedums flower in the summer, as the indigo clusters of agapanthi explode like fireworks, providing an enticing prelude to the Crescendo Garden ahead.