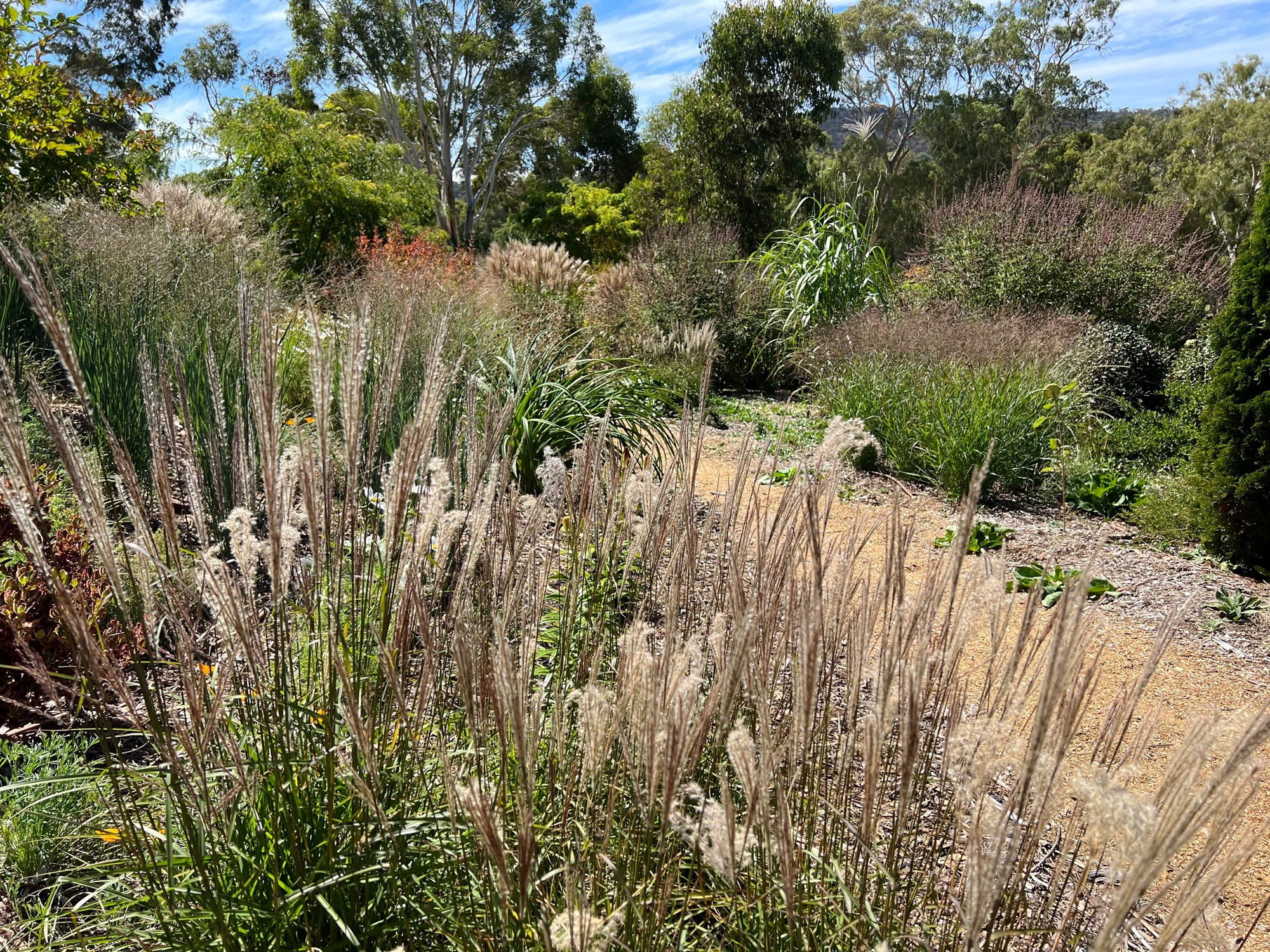 In the Garden - the Grass Garden
The Grass Garden sits directly above the Heritage Garden, and is a showcase for the shades of various grasses, their subtle differences in texture and contrasting seed heads.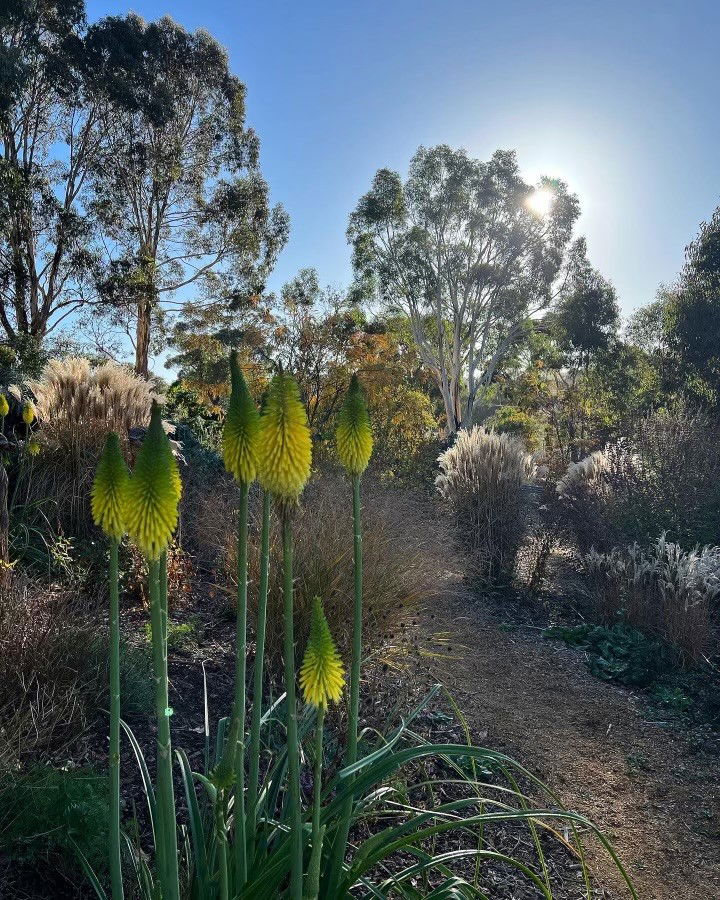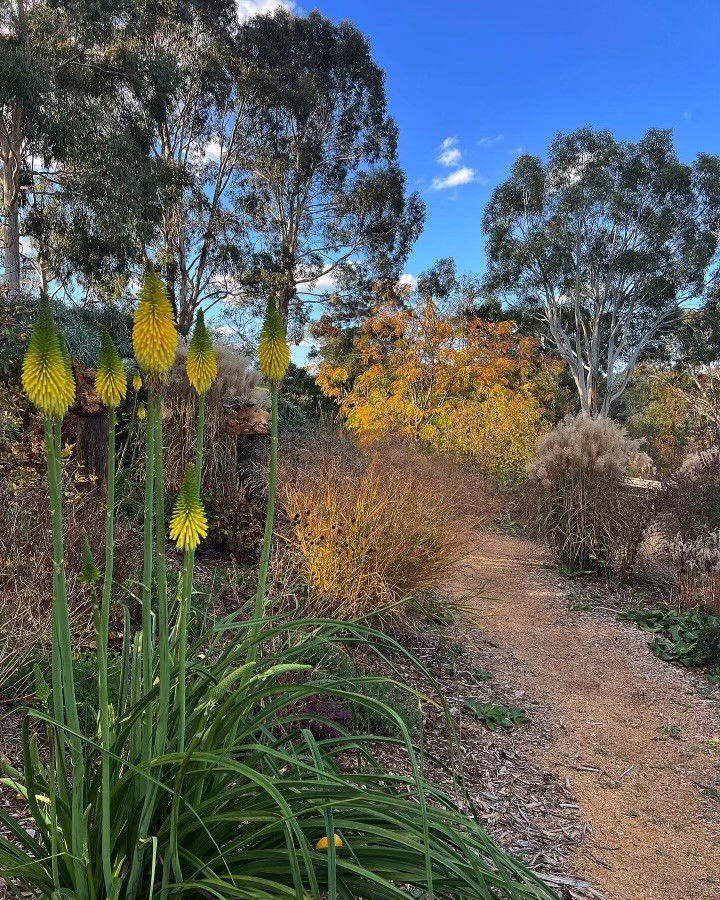 It comes alive from mid-summer through to mid-winter, when the deciduous varieties are in flower. In April, the maiden grass Miscanthus sinesis 'Flamingo' will provide feathery ribbons of pink; in May, the red flowers of Panicum virgatum 'Rotstrahlbusch' will complement the yellows of gledista and forsythia. The gold-rimmed leaves of Rhuss typhina 'Laciniata' and Gleditsia triacanthos 'Sunbirst' trees and the rich reds of cotoneaster horizontalis add stunning daubs of colour during Autumn. A mix of annual flowers such as cosmos, sunflowers, Californian poppies and Nigella add further seasonal interest throughout the year.

Native Australian varieties, such as Themeda triandra 'Kangaroo Grass' and Astrostipa mollis appear in clumps and drifts. The effect – contrary to the comparatively low plantings in the Heritage Garden – will be one of immersion and envelopment. It will be a place you become keenly aware of the air, as it hisses and sighs through the grasses, creating a special kind of music of its own.