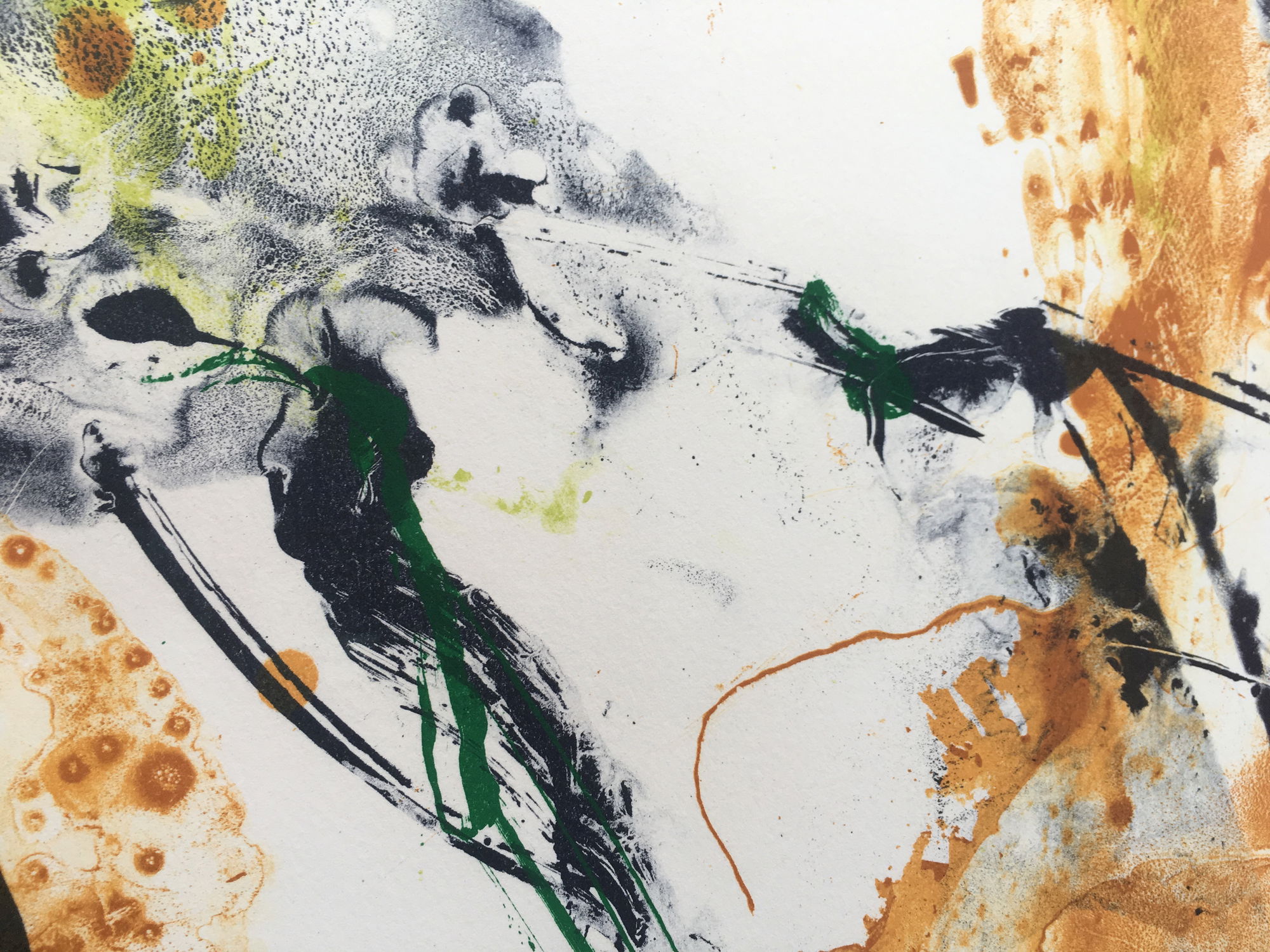 Artwork - Peter Freund Collection
In 2018, UKARIA was gifted 47 abstract European prints from the personal collection of Peter Freund; these were framed and hung on the walls of the Twin Peaks House and Cottage.
Peter Freund is a close friend of Gustav Meincke and Ulrike Klein. Prior to the pandemic, they would visit him each year at his nursing home in Southern Germany. A passionate collector of abstract art, Peter donated around 150 original prints to the Museum of Stellenbosch in South Africa, where he lived for many years. Now over 90, he decided to donate his remaining 47 prints to UKARIA, to make them accessible to our artists and audiences.