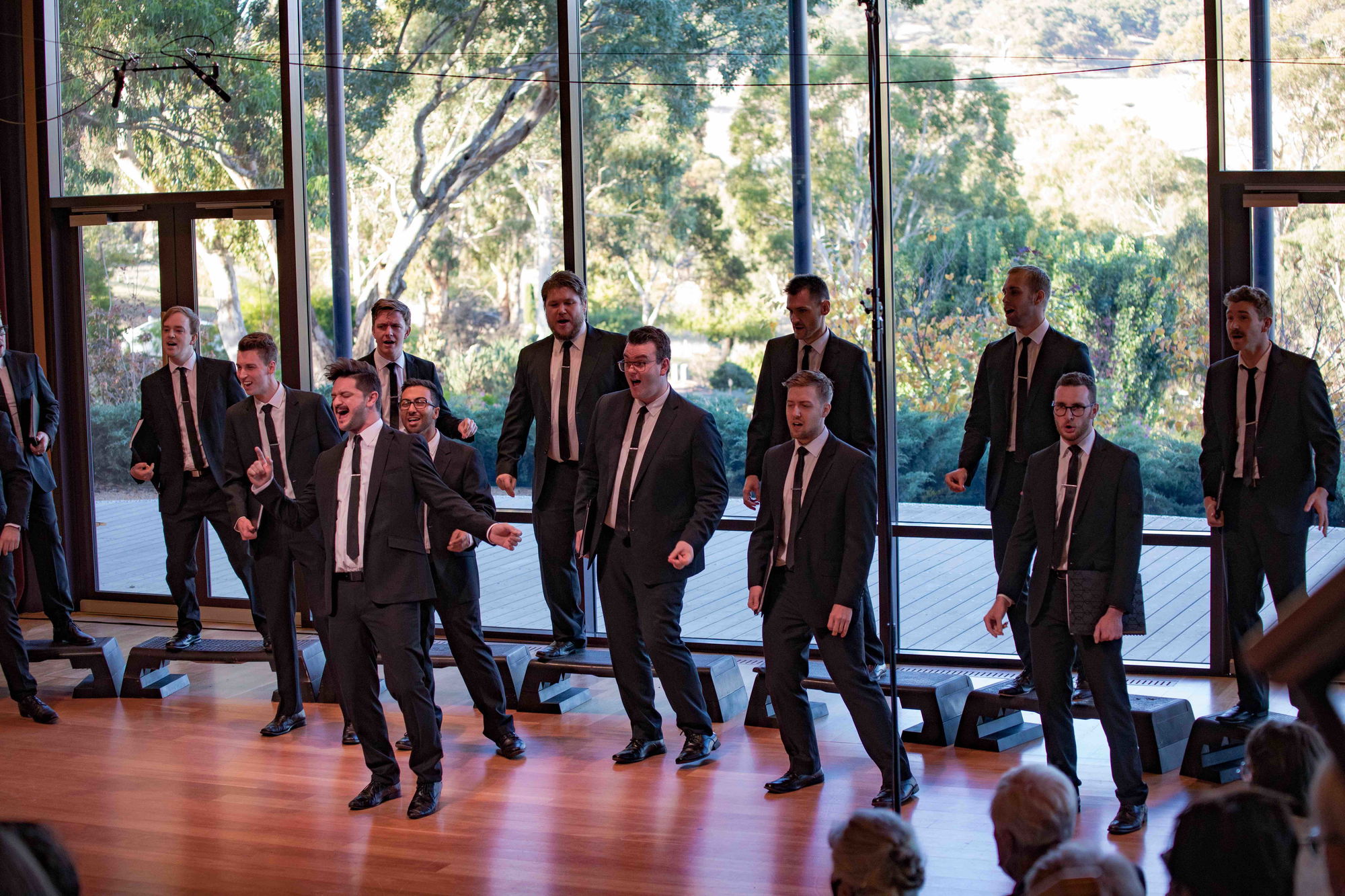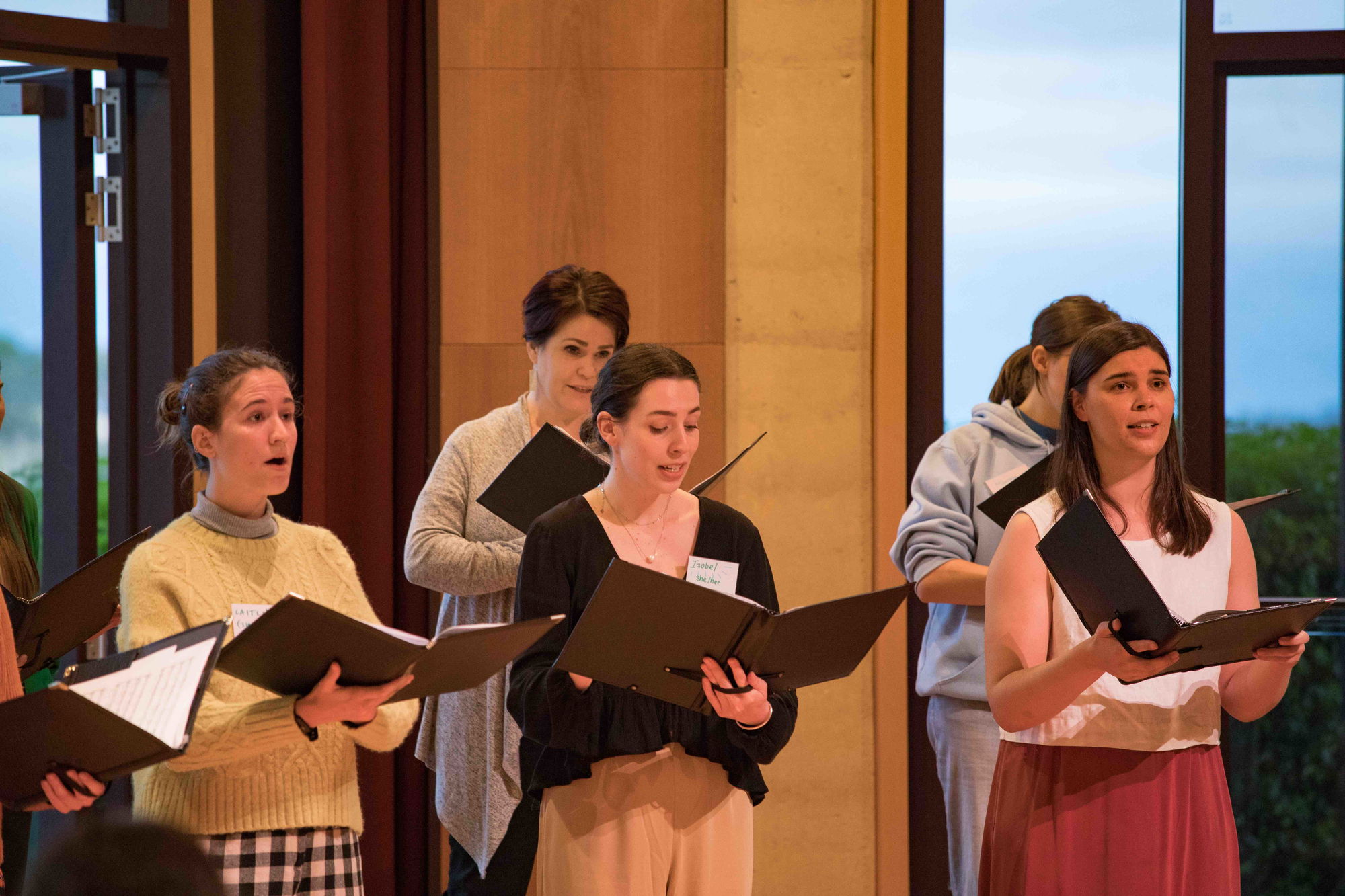 The A Cappella Academy
'There is no purer expression of music than using an instrument which is in-built.' – Timothy Wayne-Wright
Building skills in the precise art of a cappella singing is the vocal equivalent of preparing instrumentalists to perform chamber music. UKARIA is proud to support the development of South Australian, national, and international choral traditions and has appointed Timothy Wayne-Wright as Choral Consultant.
From Wednesday 27 April–Sunday 1 May 2022, Tim led the inaugural UKARIA A Cappella Academy, coaching almost 70 singers from our finest a cappella ensembles: the Adelaide Chamber Singers and Aurora Vocal Ensemble, directed by Christie Anderson, ACS2 – a new professional training choir attached to the Adelaide Chamber Singers – directed by Carl Crossin, and the Festival Statesmen Chorus, directed by Jonathan Bligh.
The Academy culminated in a special finale concert on Sunday 1 May, featuring performances from all four ensembles, in a program ranging from early Renaissance polyphony to contemporary a cappella repertoire. Read the Review - A Cappella Academy InReview
The next A Cappella Academy will take place at UKARIA in late March 2023.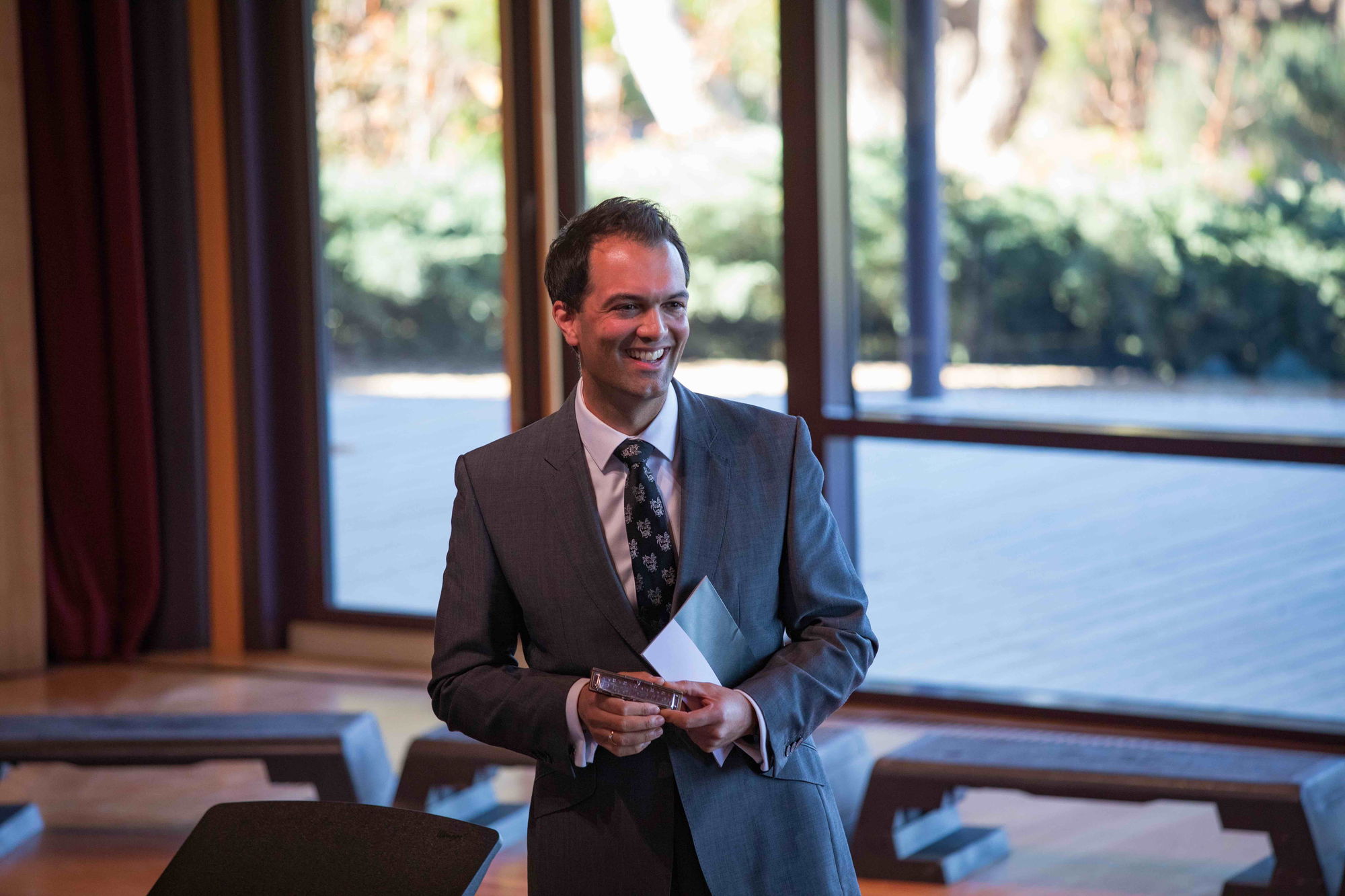 Timothy Wayne-Wright
Tim was a member of the Grammy award-winning a cappella vocal ensemble The King's Singers for ten years. During that time, he toured the world, singing over 1,500 concerts in some of the world's greatest venues, including London's Royal Albert Hall, Vienna's Musikverein, New York's Carnegie Hall, and the Sydney Opera House. Tim has taught over 500 masterclasses and workshops, imparting chamber music skills and techniques to choirs and instrumentalists across the globe.
Since leaving The King's Singers in 2018, he continues to thrive as part of the choral scene internationally. He's the Artistic Director of CHORALSPACE's Winter and Summer Festivals in Berlin, 2021–2023, and also manages an exciting roster of artists (including The Gesualdo Six) and holds consultancy roles with vocal ensembles in both the UK and Canada. In March 2021, Tim moved to New Zealand with his Kiwi wife and two children.